Genre: 3D wrestling fighter
Developer: YUKE's
Publisher: THQ Nordic, All Elite Wrestling LLC
Release Date: June 29th, 2023
Edited by AlexKnight2005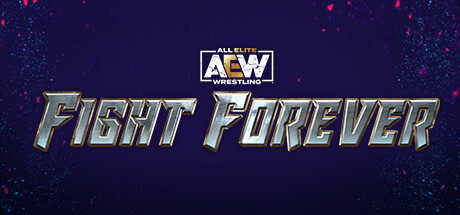 AEW: Fight Forever is the most recent professional wrestling video game and a first for the AEW brand. It is developed by Yukes, who has a very rich history in developing wrestling games of old. AEW: Fight Forever is meant to be a love letter to the N64 era of wrestling games. Does it deliver on what it sets out to do, or does it end up submitting to the new era of wrestling games and all of the Quality of Life they have brought?
One of the most exciting things about AEW: Fight Forever is the game's insane roster of talent. Many of them have never been in a game outside of being made as player-made content in other titles. Wrestlers such as Brian Cage, Darby Allin, Eddie Kingstone, Jungle Boy, Lance Archer, Matt and Nick Jackson aka The Young Bucks, MJF, Orange Cassidy, Penta El Zero M, Power House Hobbs, Ray Fenix, Ricky Starks, Sammy Guevara. Plus, it's the first time in a video game where you could have Kenny Omega wrestling Sting or many others from previous well-known brands that have made it into other video games.
Despite the stellar roster, however, the game falls short in every aspect. The sound design is subpar; the graphics are just not great. If you didn't know who you were picking based on the name, you might not recognize many of the characters in the ring simply because of how awful the characters look. In other games, there are player-created versions of these wrestlers that look more like the wrestler than they do in AEW: Fight Forever, made by the developers.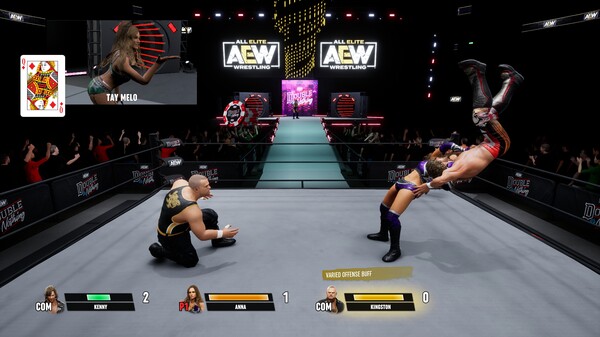 The gameplay feels very sluggish. While the controls are meant to take you back to the older wrestling games that paved the way for more modern games, it definitely feels they took a lot more than just two steps back but a few laps around the track. The animations often feel too quick and too fast to really be able to enjoy the game. Combine that with the sluggish controls; it just feels very off and makes the game not very fun to play.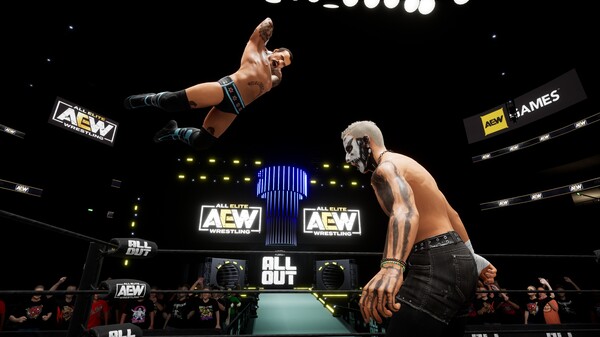 The game has a few interesting match types in terms of modes. However, due to the sluggish gameplay mentioned, it is disappointing all around. There is a campaign that aligns itself with the start of the AEW brand as you play a sort of career mode. It can be played as an AEW Superstar or a created wrestler. I suppose the one saving grace is that you can have the AI control all the wrestlers, and you just sit back and watch.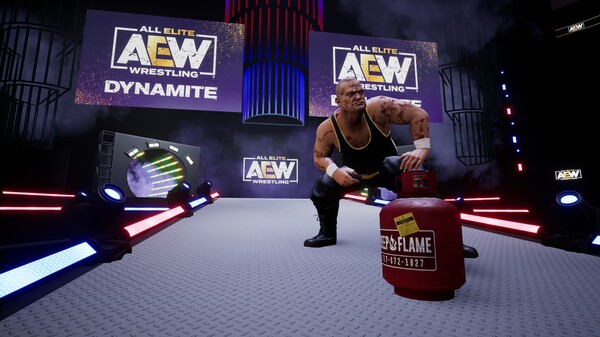 They also added an odd party game touch to AEW: Fight Forever by adding mini-games. Most of these also feel pretty clunky. Most of them aren't fun and just feel like an afterthought to pad content. I suppose it kind of fights the brand, though, as it can often feel like you are in the Being the Elite series while doing the mini-games.
The Create a Wrestler feature is still a nice touch. It isn't as in-depth or as developed as other titles, but it does add depth for someone who just wants to run AI-simulated matches and watch their dream matches unfold.
Pros:
Create a Wrestler.
The amazing roster.
AI-controlled matches.
Mode variety.
Cons:
Poor graphics.
Sluggish gameplay.
Mini-games feel like an afterthought.
Draul gives AEW: Fight Forever a Drastik Measure of 6 out of 10.0 (60)
Ultimately AEW: Fight Forever definitely doesn't compare to the newer wrestling titles. Perhaps with more development time or, well, a better QA team, this game might have been better off. Being a wrestling game fan and an AEW fan, this game was HIGHLY disappointing. There are definitely better wrestling games out there. While AEW: Fight Forever does have a great roster for the other games, you can just download the CAWS of most of the roster, as mentioned earlier. They will look better by a long shot and still have most of their move-set. I simply cannot recommend AEW: Fight Forever to anyone, especially at full price. That said, I hope THQ Nordic and Yukes continue working on the title to improve or make future titles and return to the drawing board.