Genre: Action side-scroller
Developer: One Life Games
Publisher: One Life Games
Release Date: February 26th, 2021
Edited by AlexKnight2005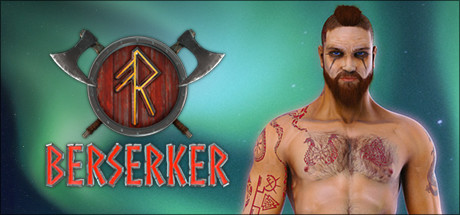 The issue of how long you want to make your game and then how much you want to price it has always been rather sticky in indie game development. Indie games are typically held to a much higher standard than movies, usually priced around the same, yet are only 2 to 3 hours at best.
It's, therefore, somewhat refreshing to try out a game that seems to shirk almost all notions of trying to cram 10 hours into your game. Berserker might only feature about 1 hour of playtime (even less if you can pick up the mechanics quickly), but it costs only $1.99 on Steam. It is One Life Studios' first Steam game, and unfortunately, I could not find any info on the developer; it doesn't help that the game name is rather generic.
I won't spoil the entire plot here, just enough to understand what is going on, at least. For the first half, you play as a guy called Asbjørn, who has to fight to keep his rage contained within a rune. He gets a vision of his village being attacked, and he has to rush back to see if his wife and daughter are safe. It switches in the second half when you play as a female called Gerd, making her way to Asbjørn's village to help out.
The game might lend itself better to controller support, but that is non-existent. It throws many keybindings at you in the loading screen, which is all but impossible to memorize before you are allowed to learn the bindings in a training scenario one by one. You're forced to play a tutorial to even get into the game. After you finish this tutorial, you jump into the game afterward.
Gameplay is mainly a bunch of holding down D to progress to the right, combats that are spaced apart, a series of dialogues, and a total of two puzzles (one in each half of the game) where you rotate a series of circles, with some joined in specific manners necessitating you to turn them in a particular order. The two puzzles are slightly fiddly but an interesting change of pace based on Norse symbols. The game has a relatively simple premise, and besides the controls, there's not much variance in practice, with most of the gameplay content being the combats. There is some minor deviation with some combatants using different weapons and attacks, with some having shields and some having heavy polearms instead.
Your character has a health bar, with health slowly regenerating, and a stamina bar that drains after executing an action (but recharges much faster). There's a standard attack and defend action bound to the mouse buttons, then a few other attacks/actions tied to each character's tilde and number keys. The rage mode gives access to a separate set of abilities, but rage mode can only be reached after killing a certain number of enemies first. As it turns out, none of these will matter because, in my playthrough, I found out that simply holding down the defend button. At the same time, spamming attacks is good enough to eventually cut down all your enemies, turning the already one-dimensional game into an even more bland one. (At least it's not offensively bad.)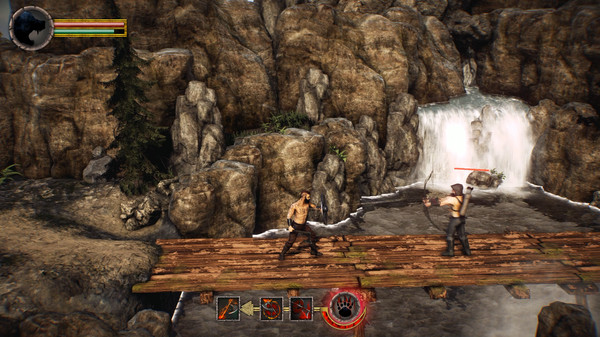 Technical-wise, the game's graphics look surprisingly good, given the price tag. The soundtrack doesn't quite stand out but isn't terrible either. However, the options menu is pitiful, only allowing a change in graphics quality and nothing else, no resolution/audio changes, nada. There are also a fair amount of bugs and undesirable behavior in the game even still, ranging from typographical errors in the narration transcript to iffy and way too tight triggers for action presses to enemies just being rendered flat-out unkillable and necessitating a game restart as a result. Even a section where I had to press a button to climb a ledge resulted in a weirdly failed ledge grab. The checkpointing also flat out sucks, as it is not communicated where it saves, and a large portion of the combats have to be redone following a death. This isn't that much of an issue, though, as the game is so short.
Most egregious of all, I feel, is the voice acting. Asbjørn sounds terrible, almost like his dialogue was run through text-to-speech, such was how monotonous it was. The other characters' voices fare slightly better, but they aren't be winning voice acting awards at The Game Awards any time soon. Sometimes I found the dialogue indiscernible, that I had to rely on the subtitles. Still, like the narration transcript, they also tended to be somewhat janky and at times inconsistent in their appearance, seemingly all but disappearing in the second half of the game.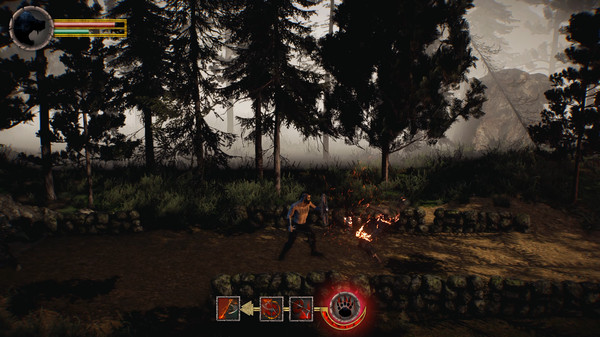 Rather unfortunately, the game also appears to end on a cliffhanger, with no resolution to the game's main plot point. I wonder if the so-called 'next episode' being referenced by the game will be part of the game in a future update, or if it will be an entirely new standalone game to purchase.
Pros:
Decent price-to-time-investment ratio
Solid graphics
Interesting (if slightly fiddly) puzzles
Cons:
Bugs
One-dimensional combat (and the game is almost all combat)
Inconsistent/janky subtitles
Questionable voice acting
K3W3L gives Berserker a Drastik Measure of 5.5 out of 10.0 (55)
There is some room for improvement needed in various aspects, but overall I can't say it was a wholly unpleasant experience. Not exactly high up on any gamer's priority list when it comes to buying games, however — but perhaps buying it could encourage the development studio behind the game to aim higher with their next project.