Latest posts by TDM News Room
(see all)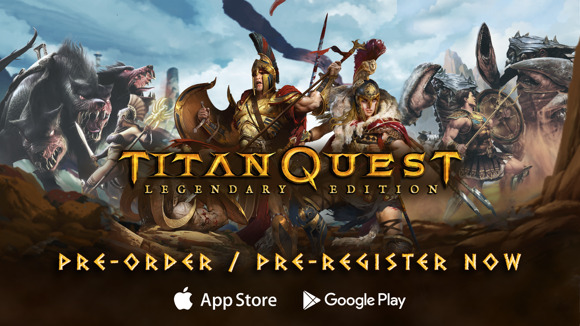 A Legendary Quest of Titanic Dimensions
Titan Quest – Legendary Edition is available for pre-order on iOS and pre-register on Android as a premium title!
Giebelstadt, Germany, January 12th, 2021:
From the banks of the River Styx, across the lands of Norse mythology, all the way to the lost city of Atlantis. The entire world of Titan Quest is literally at your fingertips in this all-encompassing version featuring the base game as well as every DLC ever made for the original PC version. Titan Quest – Legendary Edition is a premium mobile title without microtransactions or any hidden paywalls. You only pay once and get the entire package.
Titan Quest has captivated players since its 2006 debut. This is the complete edition of Titan Quest…