We are the news you need.
Latest posts by TDM News Room (see all)
This is a Press Release by, Aiming Inc.
Countless Enchanting Tales Begin Today on PlayStation 4 in Caravan Stories
Recruit Heroes and Tame Monsters to Save the World
TOKYO – Sept. 10 2019 – Caravan Stories, the anime-inspired MMORPG played by more than 2 million adventurers in Japan, arrives on PlayStation 4 in North America today with a vibrant world of endless adventure.
The inhabitants of Iyarr must stand together to defend their world from the mysterious Enigma, a dark portal through which the evil of the old gods pours forth. Players can form bonds with over one hundred heroes and monsters, building a party ready to confront the darkness.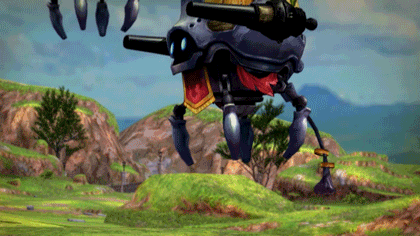 From ancient lands and snow-capped mountains to fantastical cities, players can seek out allies and write a one-of-a-kind story together. They can pair together versatile damage dealers, stout tanks, and replenishing healers and team up with other players to challenge unforgettable open-world raids.
The dynamic world of Iyarr is beautiful, yet dangerous and unpredictable. A day-night cycle adds a dynamic element to the gorgeous, watercolor-brushed lands, which are filled with unexpected monsters and threats. To triumph, players must customize and upgrade their magical, flying fortress—the Caravan—for battle, crafting, generating resources, and more.
"Caravan Stories gives players countless ways to write a story all their own," said Masahiko Takeuchi, PS4 Game Director, Aiming Inc. "With so many possible parties to form and ways to customize the adventure, the story of Iyarr is told by our players. PS4 players in North America will shape this world for years to come, and we look forward to weaving a new tale with them."
Caravan Stories is now available and free-to-play on PlayStation 4 in North America, supporting English text and Japanese audio. To become further immersed in the world of Caravan Stories, visit the official website and follow Caravan Stories on Facebook, Twitter, Instagram, Reddit, Twitch, and Discord.
Assets
Screenshots, Logos, GIFs, and Trailer Downloads
About Aiming Inc.
Established in 2011 and based in Tokyo, Aiming Inc. strives to develop rich experiences and online games of the highest quality in Japan and globally. The team's collective experience dates back to the earliest days of Japanese online gaming. Aiming Inc.'s development credits include RED STONE, Three Kingdoms, Sengoku IXA (published by Square Enix), and Logres of Swords and Sorcery.