Genre: Action, Adventure, RPG
Developer: Eko Software
Publisher: Bigben Interactive
Franchise: Bigben Interactive, Warhammer
Release Date: Jun 4, 2019
Edited by Thorstag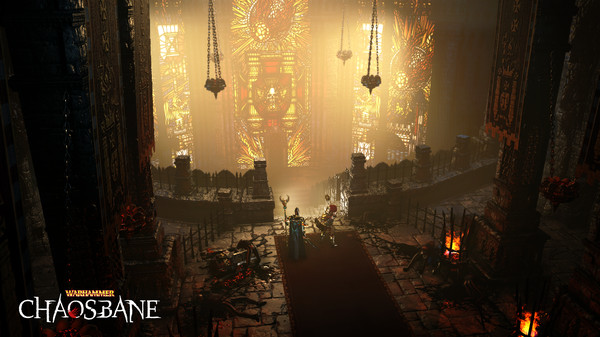 Warhammer Chaosbane is an ARPG game similar to games such as Diablo, Path of Exile, and Grim Dawn. It is set in the Warhammer fantasy universe which is known for its brutality, and in Warhammer Chaosbane they nail the universe well. There is tons of loot and lots of customization. If you are a lover of ARPGs, then Warhammer Chaosbane is a game you do not want to miss.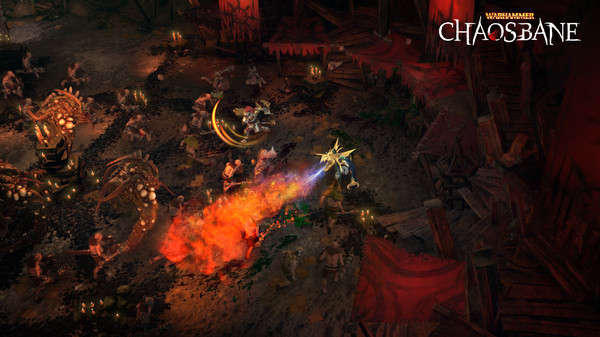 I had the pleasure of playing during the betas. The first beta that we got to play as two characters and included Chapter One content. Where in the second beta we had another character to play as and Chapter Two content. I was fairly impressed by the lack of bugs during both beta phases. The game played smoothly and looked absolutely incredible.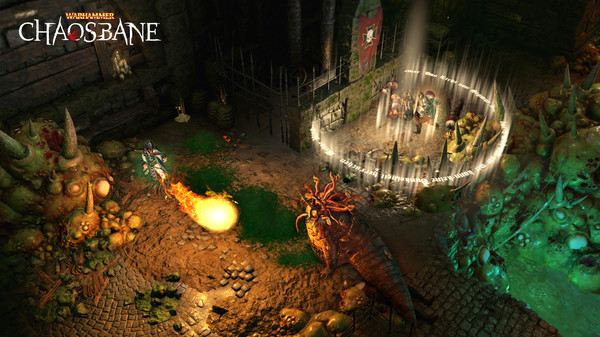 The one thing that stood out the most during both beta phases was how well Eko captured the Warhammer fantasy universe. It is a very bloody and very gory game which is a pillar of any Warhammer universe. After all, we require more blood for the blood God.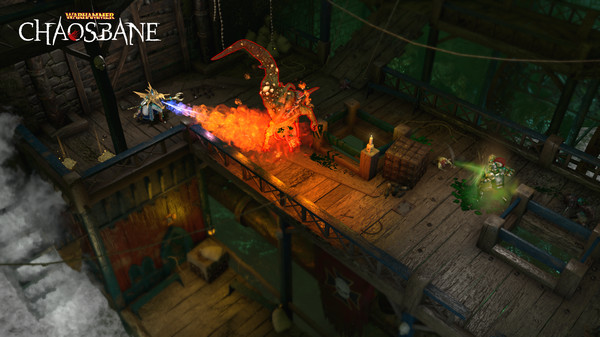 Eko has a lot of pressure on them to make sure they deliver this game to be the best it can be. The fans of Warhammer are passionately devoted, and so are ARPG players. From what I've seen I believe they are doing a wonderful job at delivering the best. Of course, we only got to see a small portion of the game's content, but everything that was there played well looked fantastic and was a fun experience.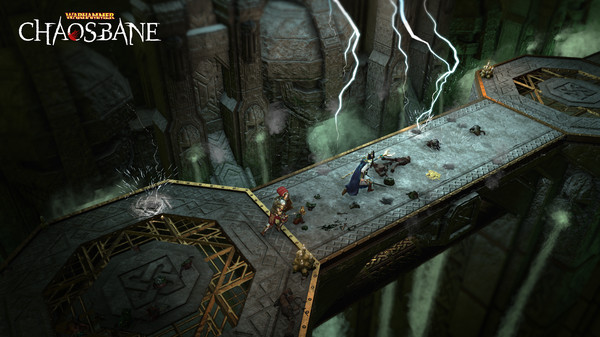 When the game releases in June, we can't wait to get our hands on it to continue slaying hordes of Chaos. Of course, we would much rather be Chaos so who knows maybe they will have a DLC where one of the Chaos betrays the Chaos Faction and becomes a playable character. My vote would be for a Chaos Marauder. The game releases in June and I highly suggest checking it out. I hope that we will be able to provide a full review for you.
If you interested in tracking the progress or even Pre-Ordering Warhammer Chaosbane you can find it on Steam