Genre: Action, Strategy
Developer: Dustwind Studios
Publisher: Z-Software GmbH
Released Date: December 12, 2018
Edited by Eden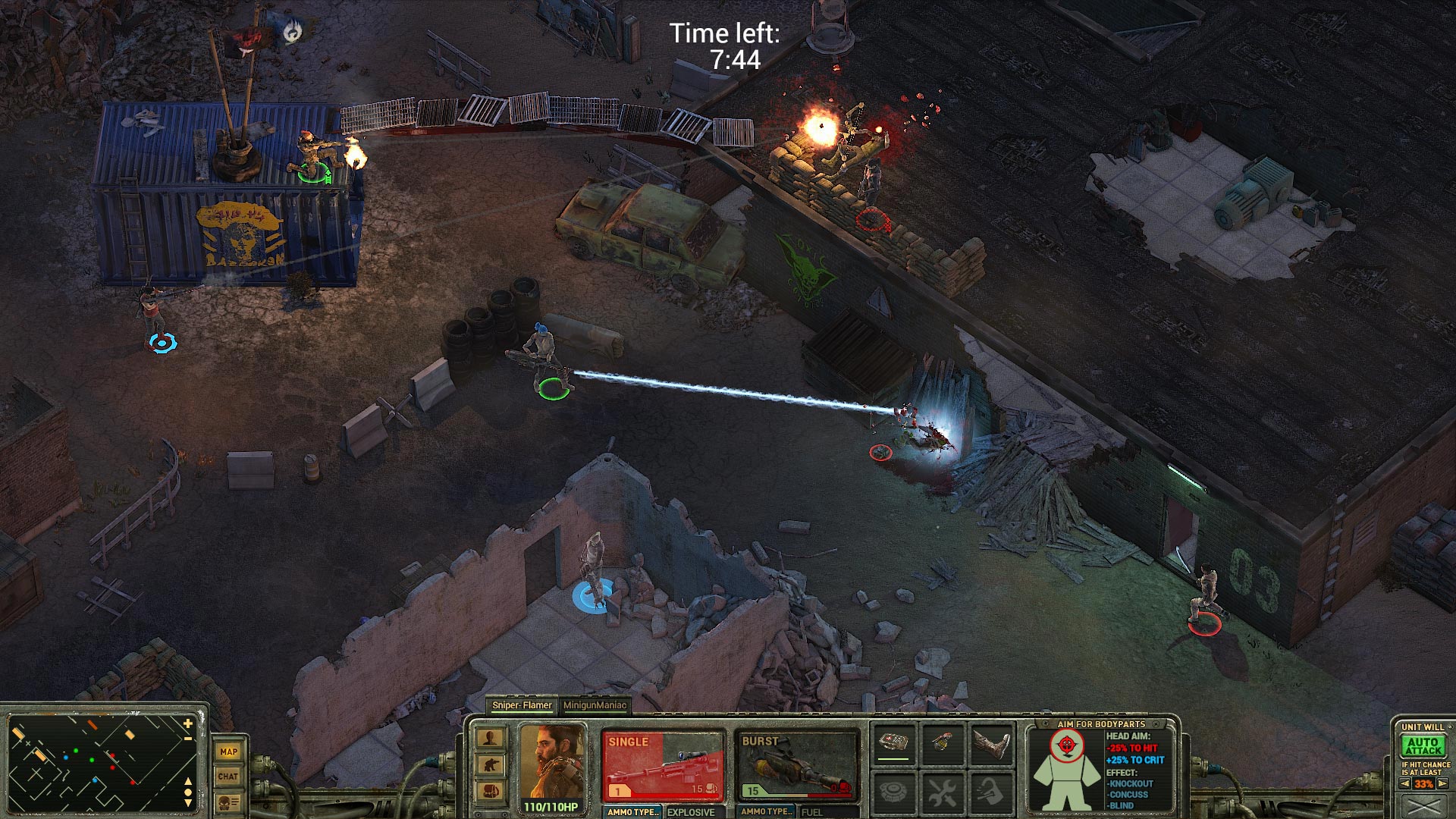 Looking for a game to fill that old school, birds-eye view, tactical game feel? Dustwind gives off the feeling of that time when games were coming out in the 90s for the PC. It's somewhat similar to Fallout 1 and 2, with its apocalyptic world and strategy system. All of that put together with some smooth graphics and gameplay makes for something you can sit and really think about what your next move will be and also enjoy the atmosphere.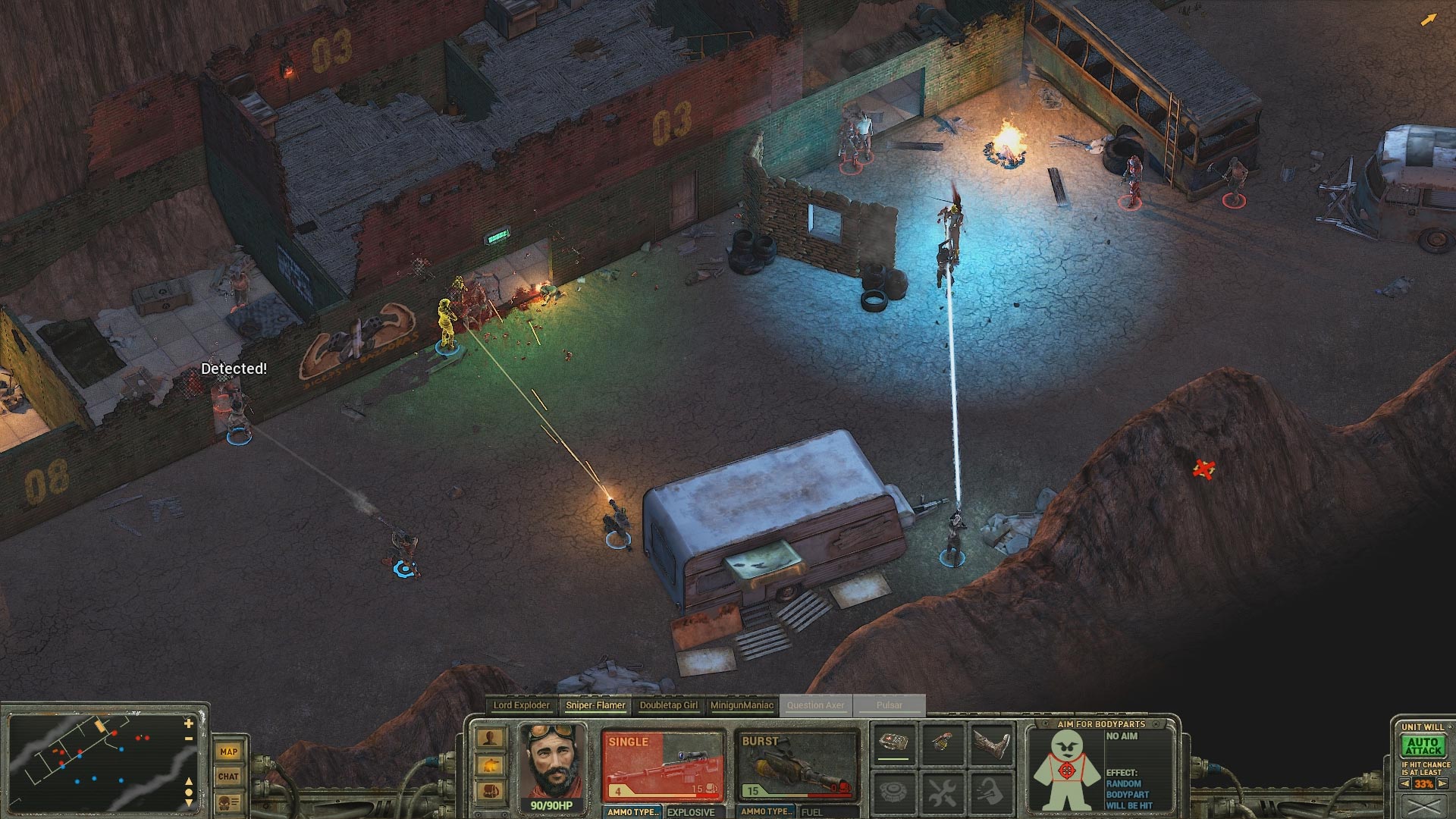 In this game, you are able to choose or create different characters that you can mold into your playstyle. You can build them into a sniper who can be stealthy and lay traps or perhaps you want to make a heavy gunner with a lot of health and armor. There are many different ways that you can combine the skills and weapons to fit a certain role that you want in your group or in a single character. You can even play as a cyborg melee amazon who runs across the map slashing people with her blade hands. Oh, and you can play as a grenade throwing dog.
The maps are either custom made by the community or built by the devs and they vary in difficulty and strategy. You can even take a crack at making your own map, but there's a learning curve to making an actual functioning map which you can play on – it's not straightforward.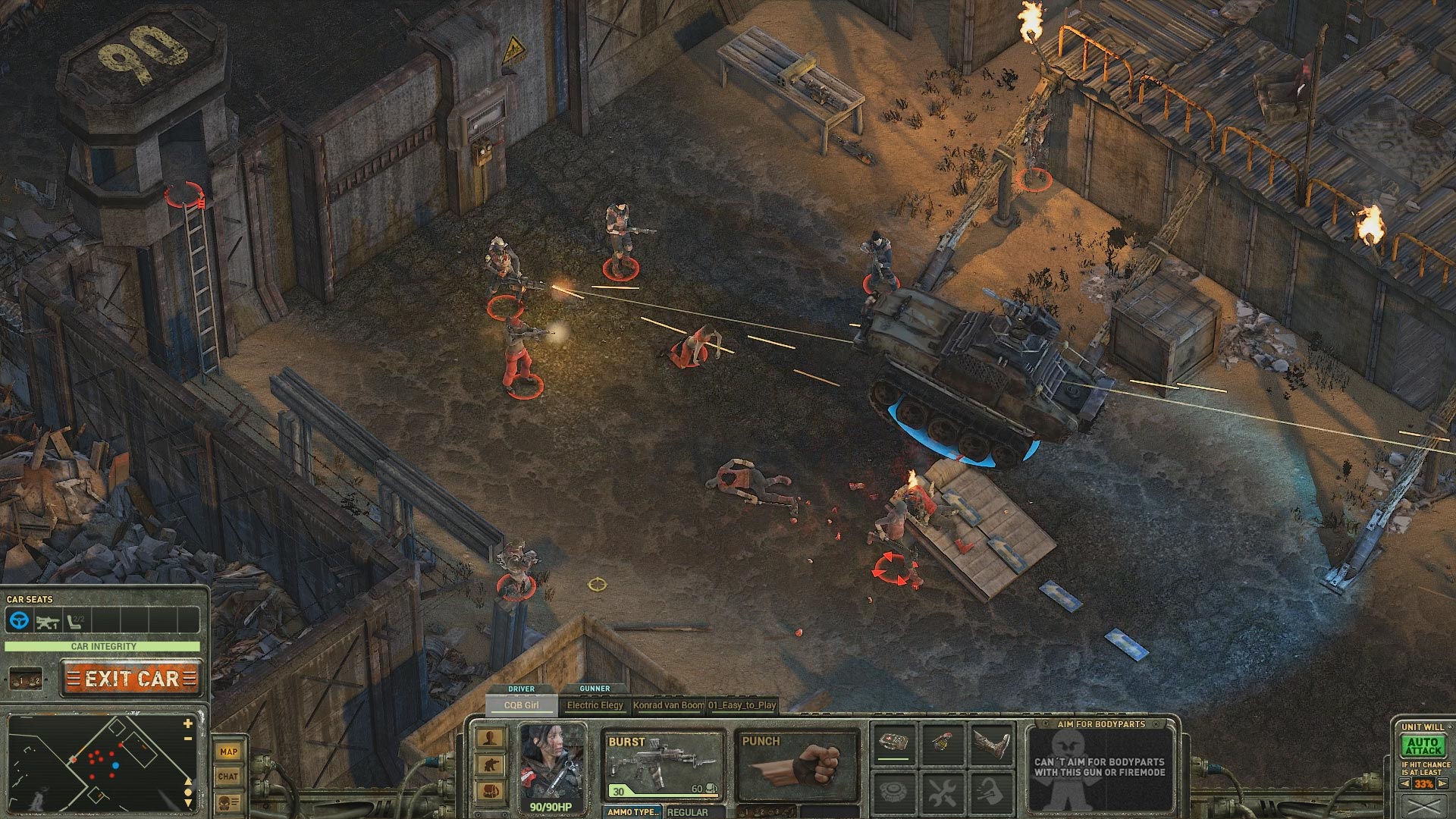 A lot of this game is based on moving your units around to places where you can attack the enemy to get through to the next area. While most attacks are automatic, you do get to choose where to shoot at, or even pick where to throw an explosive for an advantage over the enemy. Some maps even allow you to use vehicles to your advantage. Having a character that has skill in repairing them and coming with a repair box, will help you significantly.
Dustwind has really nice graphics and effects that tie in really well with the game itself. Everything feels in place so you can stay immersed without something just bursting out and throwing everything out the window. There are a few different tracks that play for the map, battles, and just exploring. All in good quality, but it can get annoying after a few hours of gaming, it hits that repetitive note that is noticeable.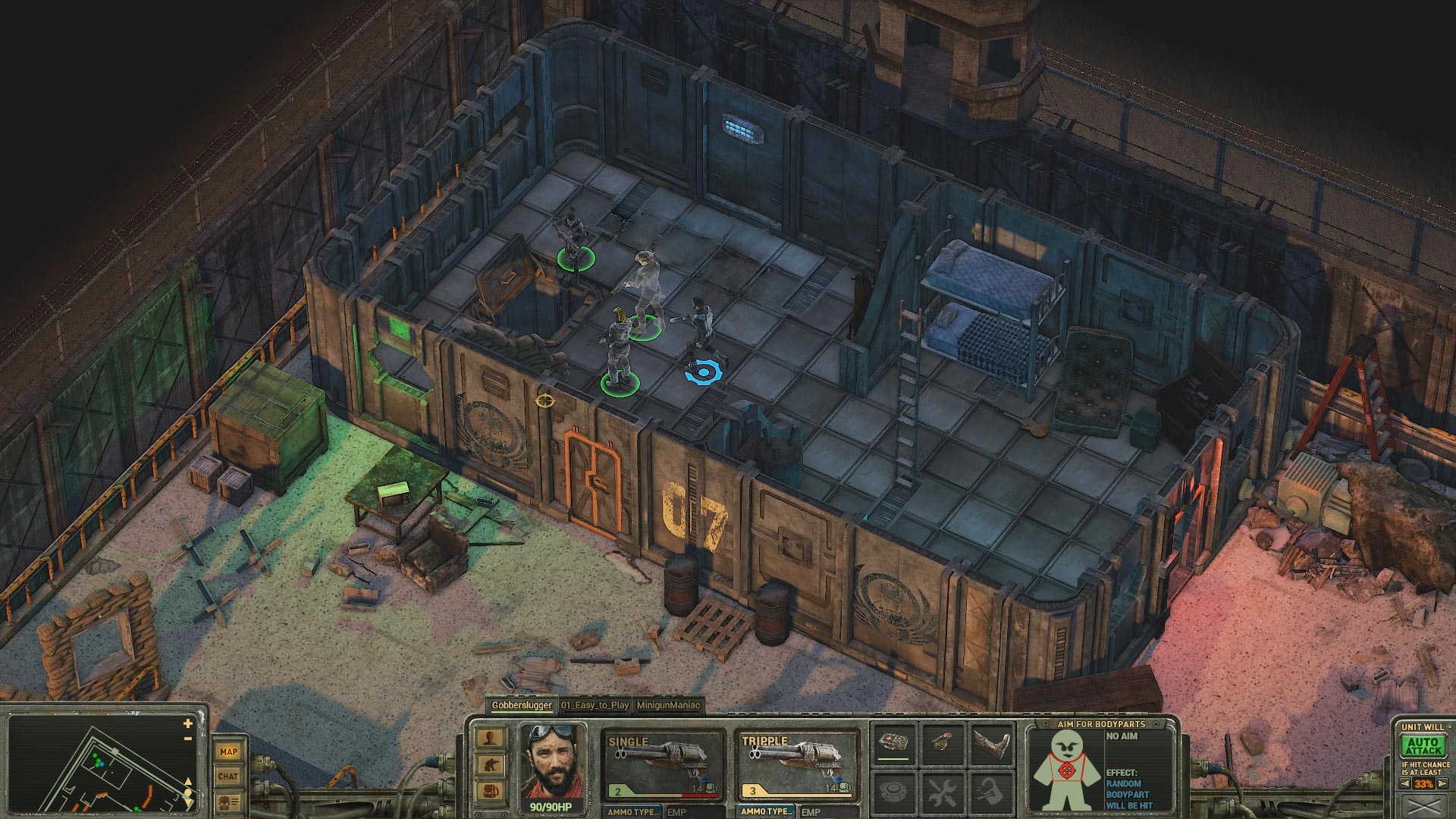 One thing that I did have an issue with is that this game was based on multiplayer heavily. Sure there are a handful of maps you can play over and over again differently, but it does get old quickly. There is no campaign or story, which very saddening because I felt like I could have gotten a lot more out of it if there was something besides just killing bots. I was not able to experience the multiplayer as any time I tried the matchmaking would go on for ten minutes or more, and the server list didn't have anyone playing. Though a lot of people say that if you can gather a group of friends, it's a blast making weird characters and fighting each other.
Pros:
Gameplay is smooth
Variety of styles to play
Entertaining world
Cons:
Can get old quick
Multiplayer is dead-ish
No singleplayer aspects
Avorok gives Dustwind a Drastik Measure of 7 out of 10 (70)
I did enjoy this game for what it was, but I really wish it contained more content that I could explore, like their version of how the world got to where it is, why people are fighting or something to keep me going. I feel you can get more out of a game like Dustwind if there was some kind of connection between the people you are playing as. Unfortunately, it just comes off as just another PvP tactical game with no previous history or story. Even though I enjoyed it, I can't recommend it for its current price on Steam, $24.99. If it goes under $15, then you could probably get your worth of game time out of it.