Genre: Indie, Simulation, Sports, Strategy
Developer: Out of the Park Developments
Publisher: Out of the Park Developments
Release Date: Oct 5, 2018
Edited by Eden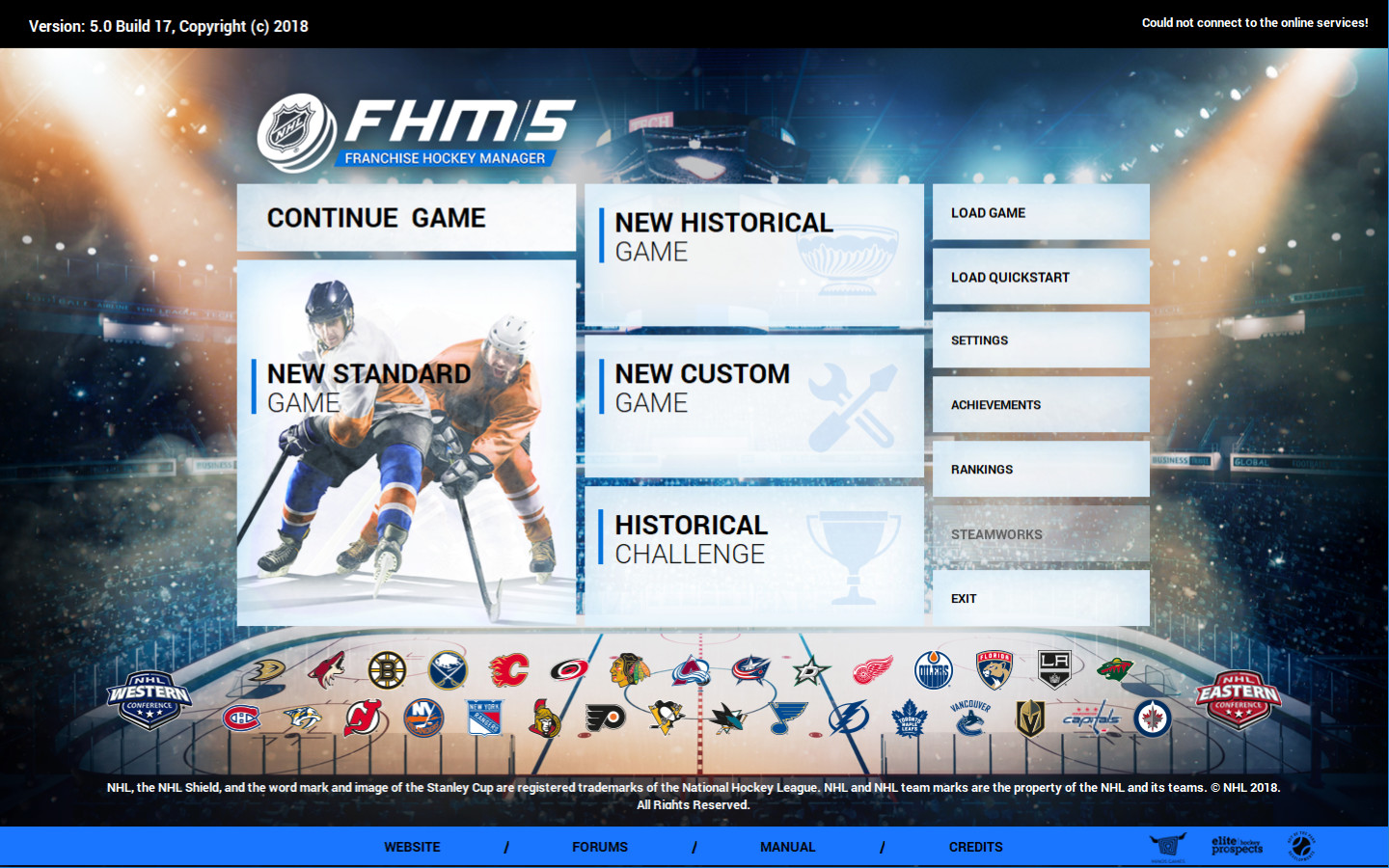 Franchise Hockey Manager 5 is a strategy-based game licensed by the NHL, where you, as a manager, try to build your hockey franchise and make the team of your dreams! This game is obviously a fantasy style game. If you have ever entered a league playing fantasy football, or fantasy hockey where you enter a league with a cap and try to build the best team to win the league (usually for money), this is just like that, without actually spending real money. This game, you can play all year round without the waiting for the season!
The first time playing a game like this, it was a little intimidating. There are so many game modes to choose from: Historical Challenge, Standard game, Custom game, and Historical game. For this review, we will stick with the basics. There are so many different leagues you can add in from the list from different countries. If you are a big hockey buff, this might be right up your alley, but for someone like me, we will stick with the basic NHL teams since that's what I know. You set up your manager by entering your information such as name, the city of birth and birth date. You then decide if you just want to be a general manager or a general manager and head coach.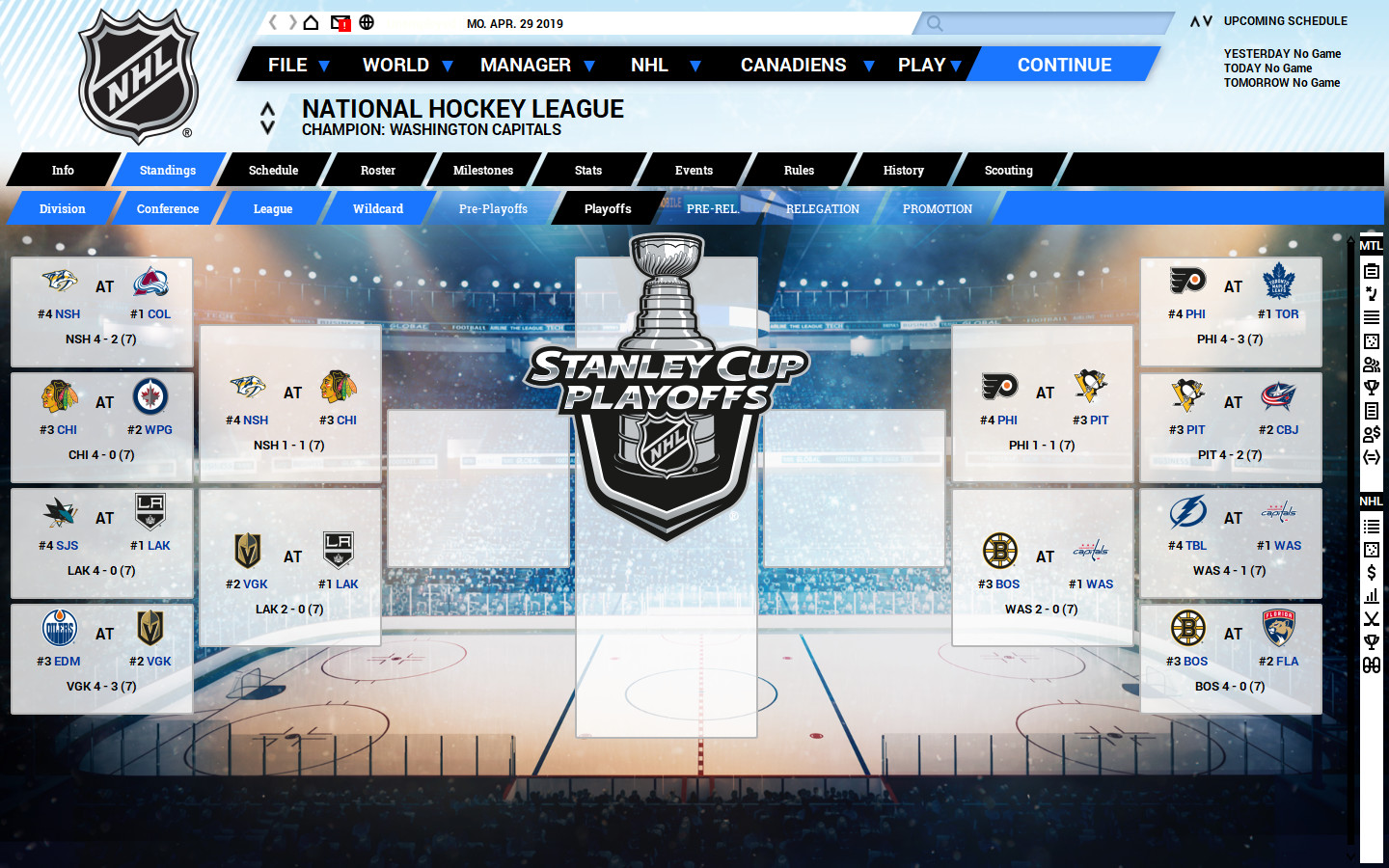 Before we get into the actual gameplay, you want to set up your personal stats, kind of like an RPG style. You have a base set of points that you put into different categories that may make you or break you. Some of these stats are negotiating skills, discipline, self-preservation, player management and so on. The management screen is where it may get intimidating. You are greeted with tasks, standings, news, offers, and the list goes on. Next, you need to choose a job, so to see if you have any offers, you read through the emails and make a decision based upon what you would like to do. Your salary cap for the contract you chose is decided. This part of the game is really detailed.
I do like the concept of this game; it has a lot going for it, but I got really flustered. Even when you choose the basics, everything got really overwhelming for me. Looking at stats, trying to figure out what to do next, there was really no direction for me as someone new to this style of game. That's where I said enough is enough. I do like the concept but I do wish it had more direction like a tutorial. There is no music at all in the game. There is nothing but silence; all you can hear is the sound of typing in your info and mouse clicks but that's about it. I guess you can play your own music through your library but to each their own.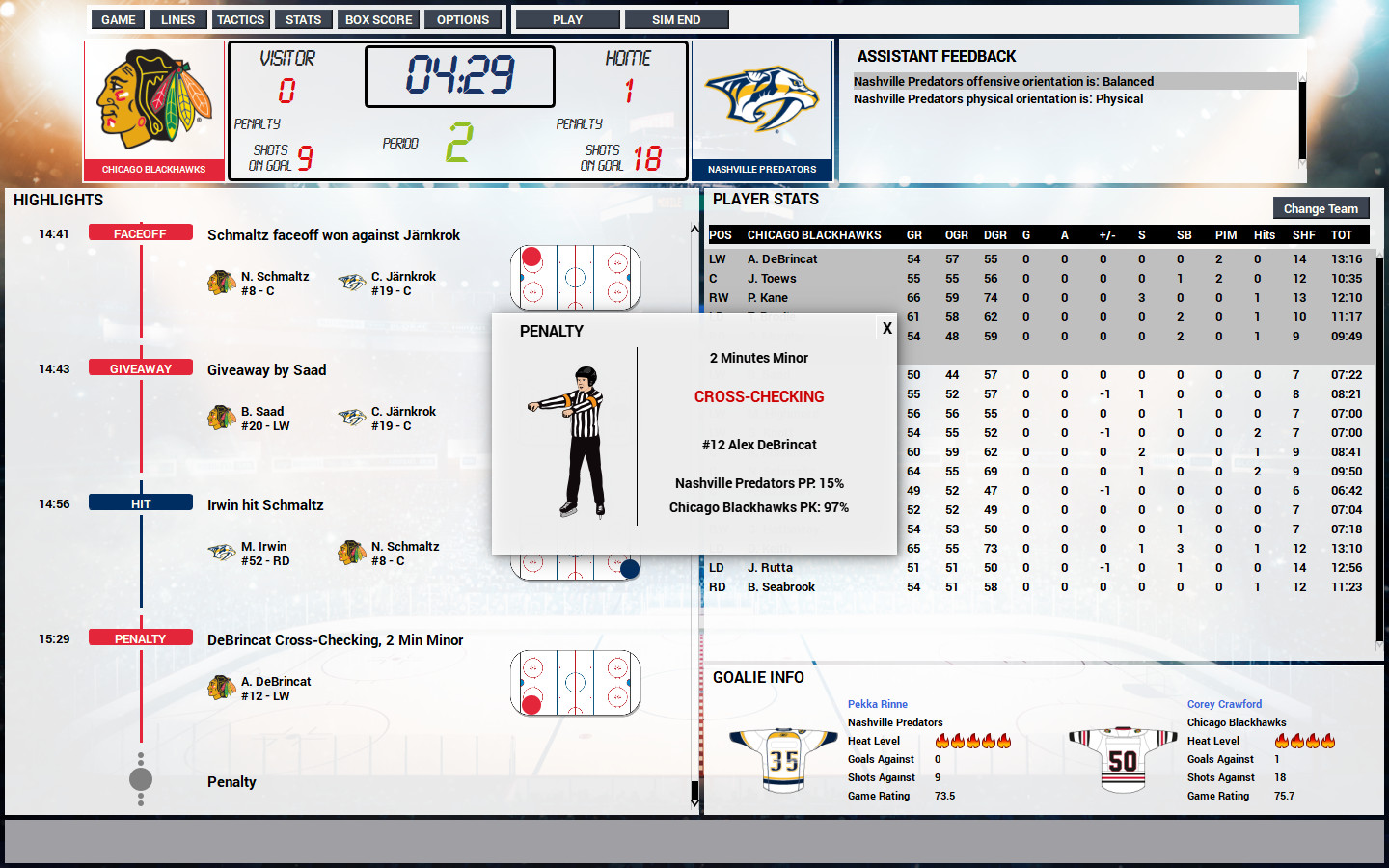 The overlay itself is laid out very well. I can figure it out, but it's very overwhelming. The deeper I got into the rabbit hole of trying to figure out more things, the faster I was over it. I am not saying it's a bad game at all. The overlay was good, there was no glitches or imperfections that I can see. This is just not the game for me. I do enjoy playing fantasy football and fantasy hockey, on Yahoo leagues. I think if I want to build a winning team, I will continue to do so there.
Pros:
Price Point (on sale)
No Bugs
Overlay Well Done
Cons:
No Tutorial-"Can be overwhelming for new players"
No Music
Wolfpack (Wagz) Gives Franchise Hockey Manager 5 a Drastik Measure of 8.0 out of 10 (80)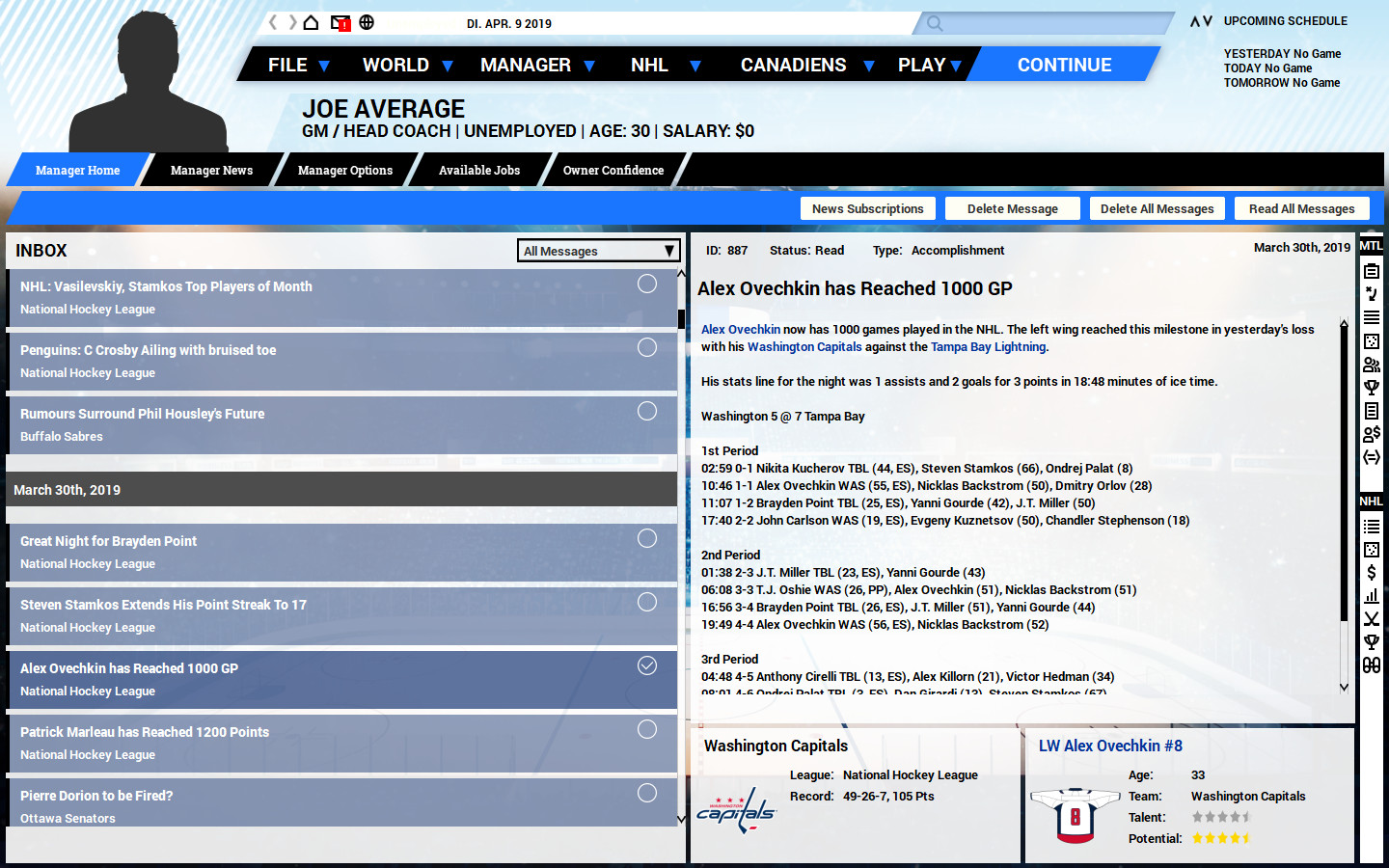 Just because this is not the type of game for me because of it being too in-depth, it does not mean that you won't like it and fall in love with it. At the time of this review, the price point of this game on Steam is $39.99 USD. There is also a sale going on for $9.99 USD. Even at the high-end price point, when it's not on sale, I feel this is really fair and you should buy it if you enjoy games of this caliber. It's on sale like I said for 75% off, and IT'S A STEAL. With what this game has to offer, and if you are the type of person who wants to make a fantasy team with all the bells and whistles to see what it's like to be a manager, this is the game for you!