Genre: Adventure, Indie, Simulation
Developer: Pixel Crow
Publisher: 11 bit studios
Release Date: Mar 30, 2017
Edited by Eden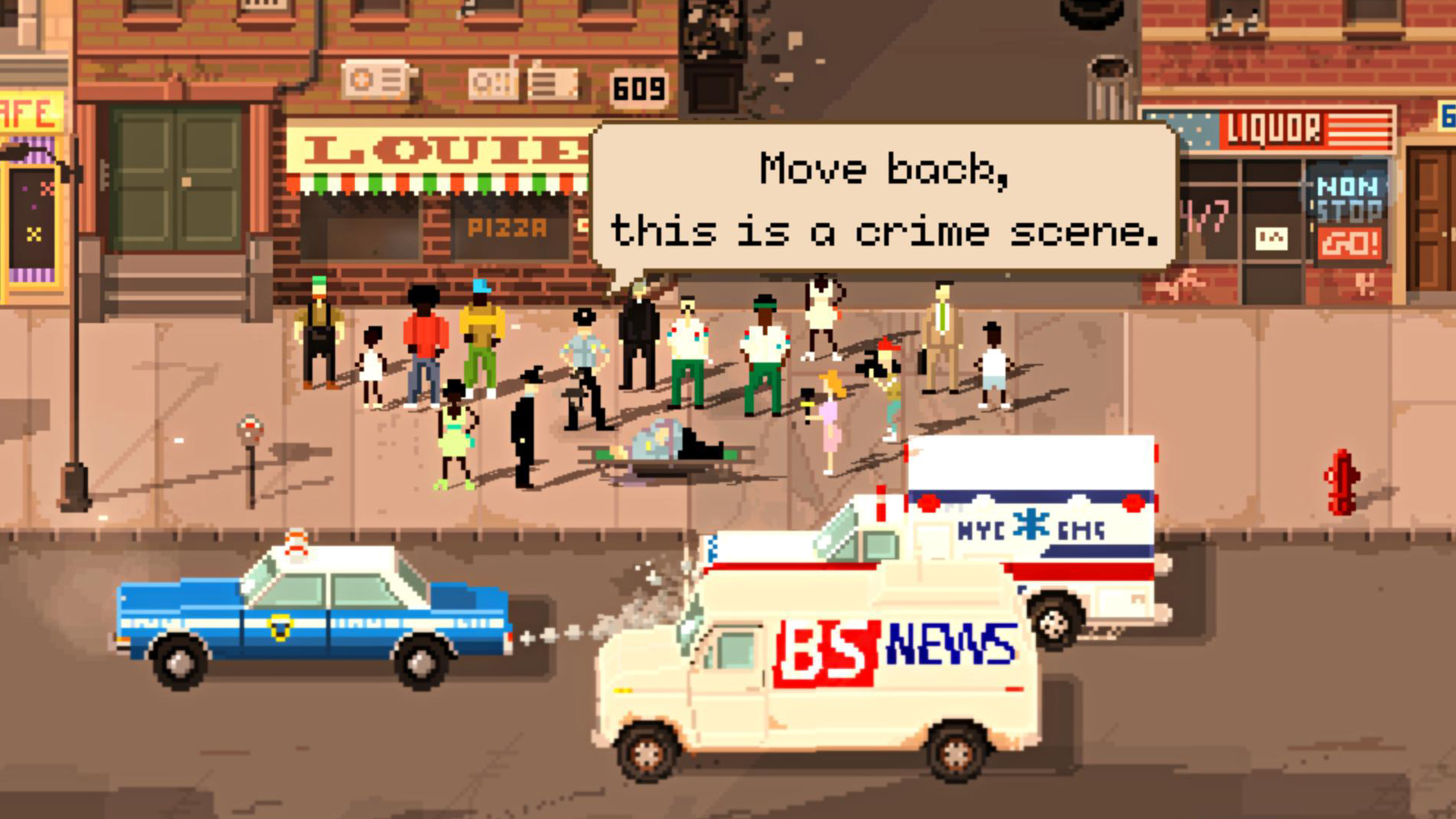 Beat Cop – a retro style, adventure, indie game takes place in the heart of New York, Brooklyn N.Y to be exact. You are Jack Kelly – recently framed for a murder, you became a Beat Cop. This is no walk in the park. Not only are you trying to figure out who framed you, but you have to do it while doing your daily duties. Getting to know the neighborhood, meeting people, and maybe bending some rules and gaining some powerful allies will help you.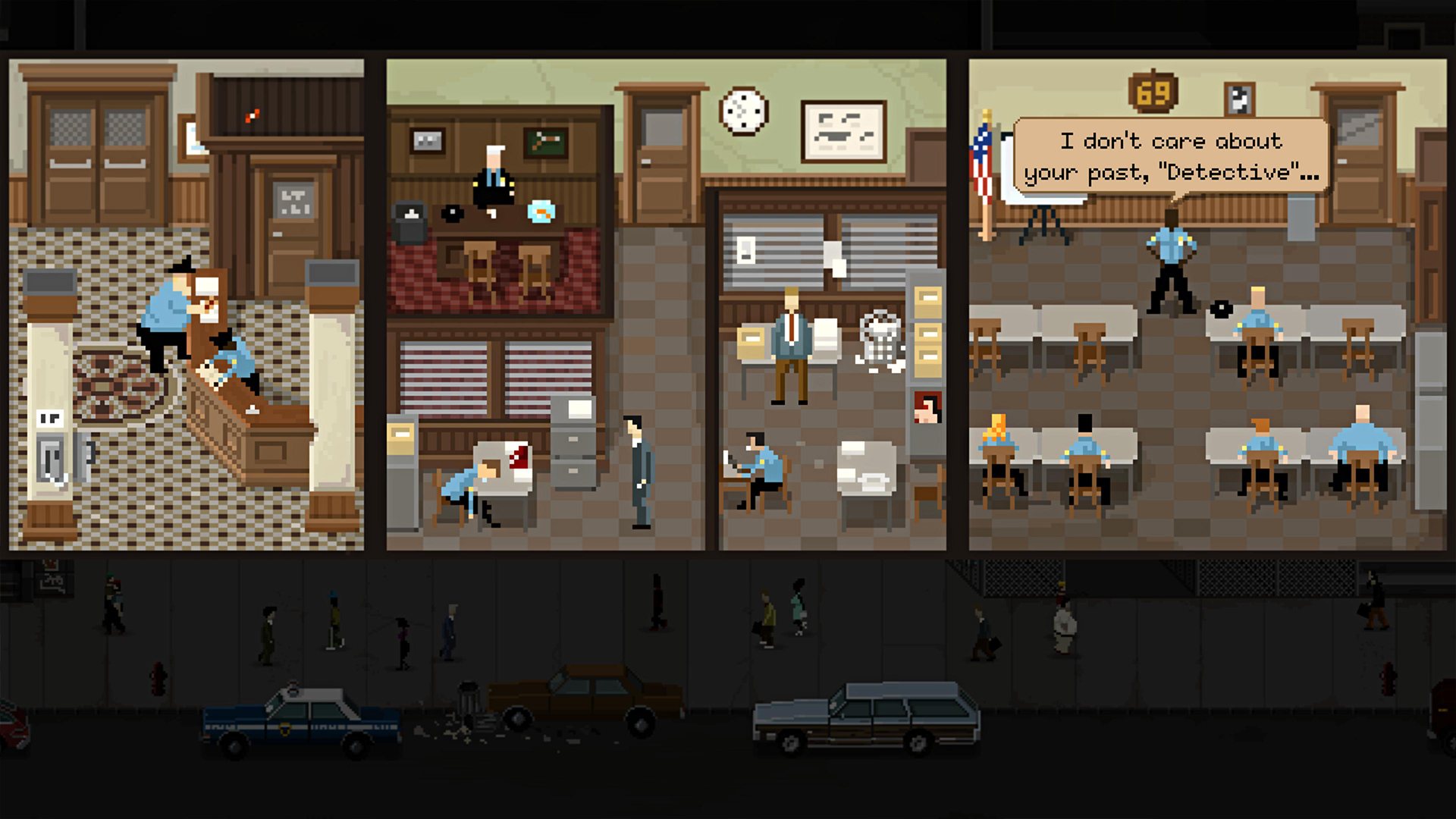 This game was a lot of fun. Who would've thought this game was based upon a creator's childhood? All because they love the 80's cop shows. They did an amazing job with the pixelated animation and graphics. The vibe you get when loading this game actually brought back memories of my childhood. The creators even took it a step further and even added an 80's workout style infomercial as well. You can tell they did their homework.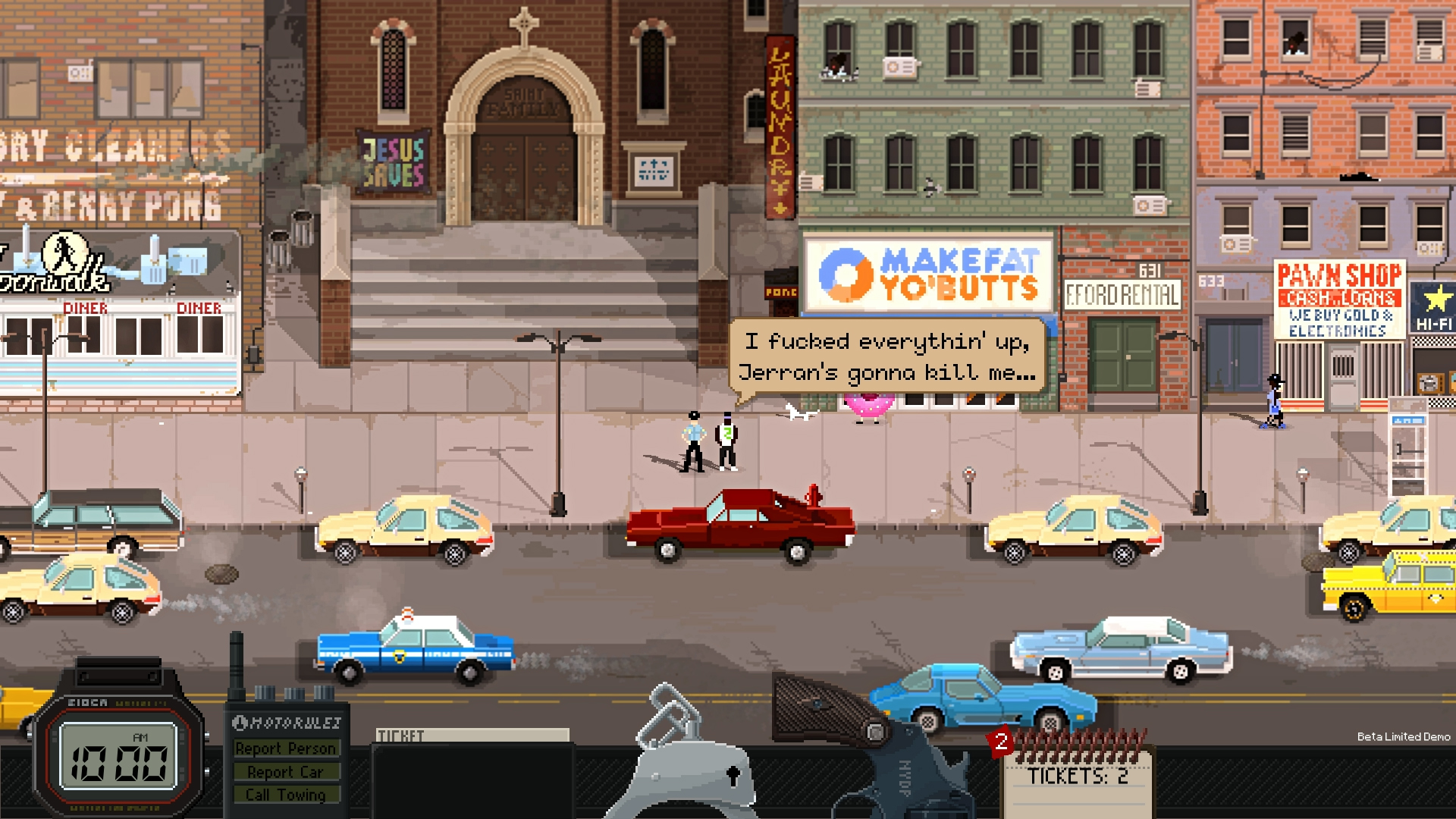 While most games have a base tutorial on how to play a game, they actually incorporated it in the story as well. The way they explained how to do your daily duties as a Beat Cop was really cool. The game actually played very well. While playing through the game, I realized they put in a lot of work. Everything really felt pretty flawless. You also have to make some tough choices in the game as well, which could help or it could get you deep in something you shouldn't be.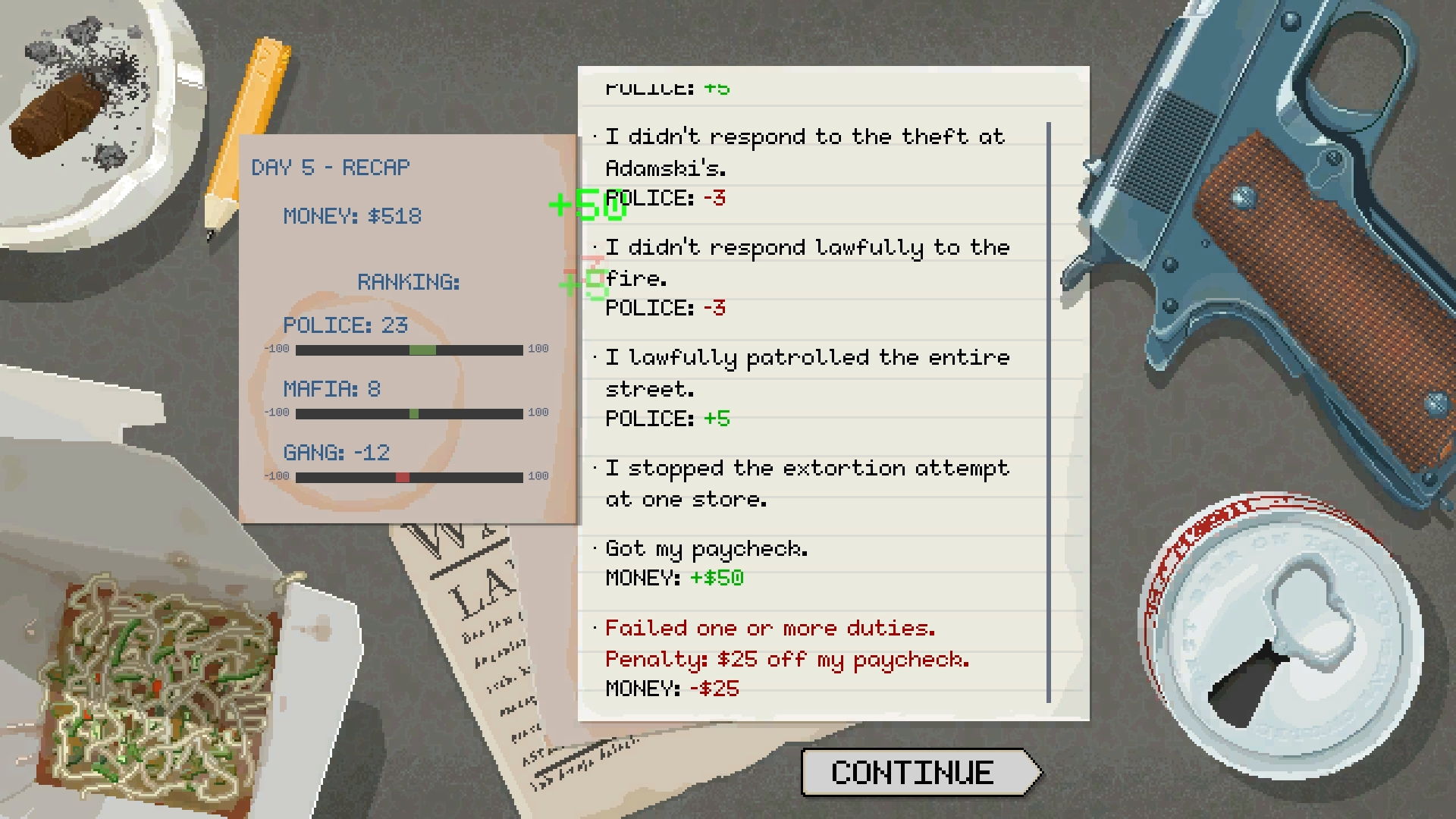 The music choice really went with the theme they were going with here; I really got into it. There were no voice actors; however, I loved how when you're reading the dialogue and the way the script was typed, you could use your imagination and put a voice or an accent for the characters. My pet peeve about this game was that right at the beginning of the game, it says, don't rush enjoy the game. I felt you were always kind of rushing at some point. It feels like you always run out of time. As you progress through the game, the game does lose its fun. You are patrolling the same street, writing tickets, towing cars; this is why the game feels rushed.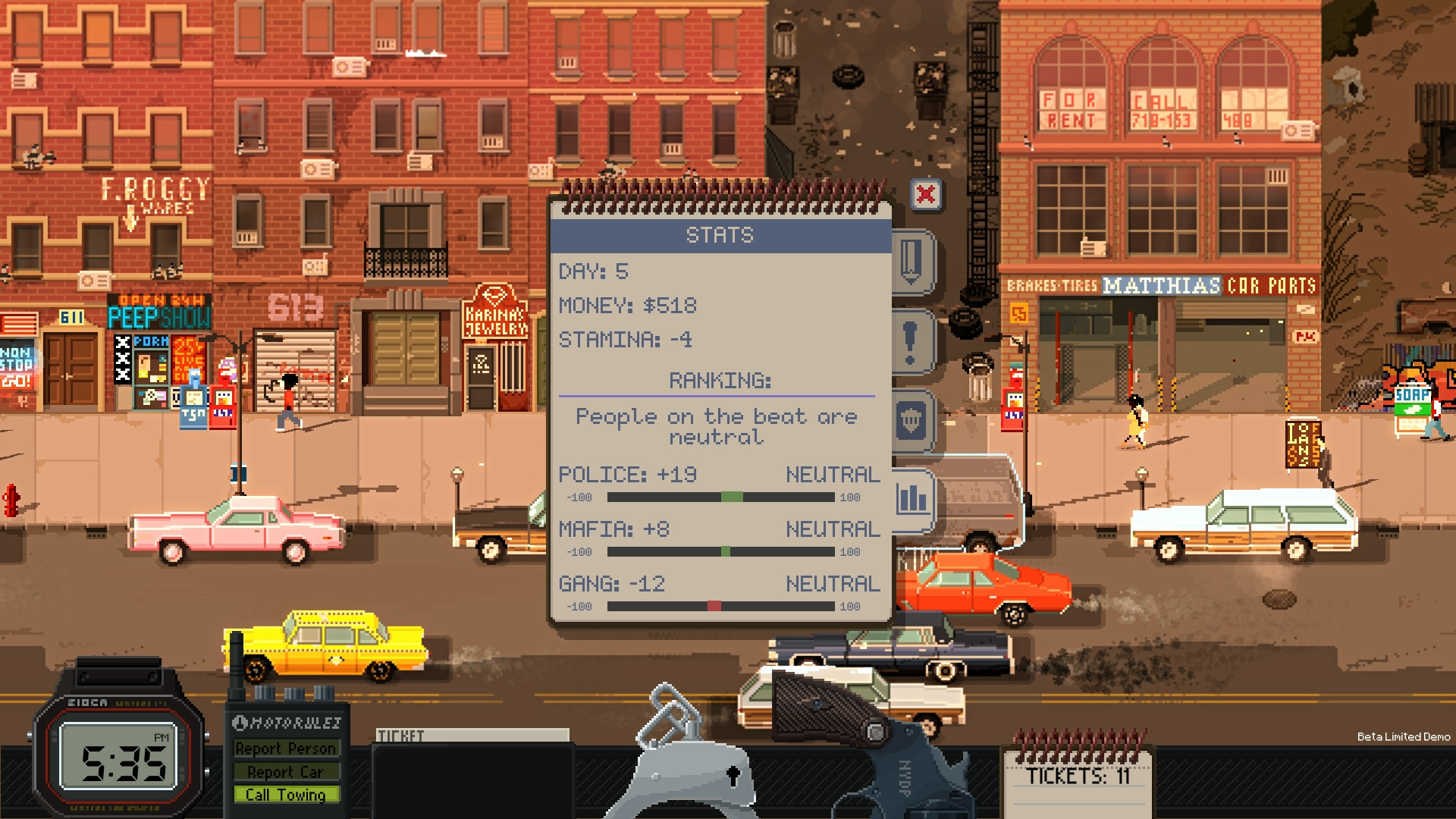 The controls are pretty much point and click, which is not that bad of a thing. I don't mind the point and click aspect, but you should have the option to choose. If they were just going to do a point and click style game, they should have optimized it better. I feel if they would have added the W,A,S,D aspect, it would have made the controls feel smoother. The story was good for what it was.
Pros:
Awesome Pixalated Graphics
PRICE POINT!!!
Crude Humor
Nice Soundtrack
Cons:
Frustrating at times
Feel Rushed
Controls could be optimized a bit better
Wolfpack (Wagz) Gives Beat Cop a Drastik Measure of 7.5 out of 10 (75)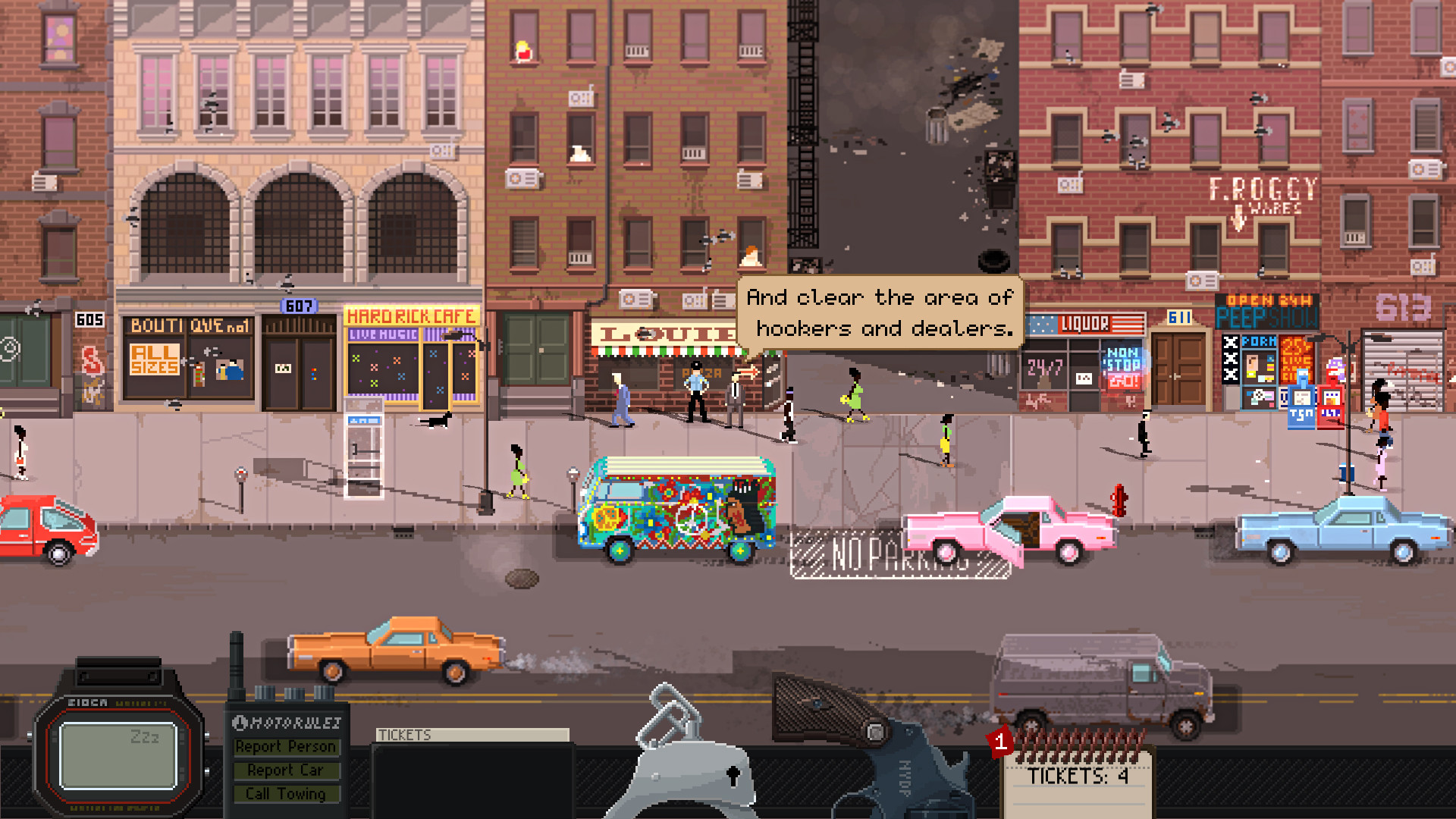 Beat Cop was a lot of fun; I do recommend playing this game. At the time of this review, the price on steam is $14.99 USD. I think it's a fair price point for this game. If you act now, it's on sale on Steam at $3.74 USD. At this price point, you really can't go wrong. $3.74 for a game like this is definitely worth it. If not for you, then for a friend.