Genre: Action, Adventure
Developer: Avalanche Studios
Publisher: Square Enix
Franchise: Just Cause
Release Date: Dec 4, 2018
Edited by Thorstag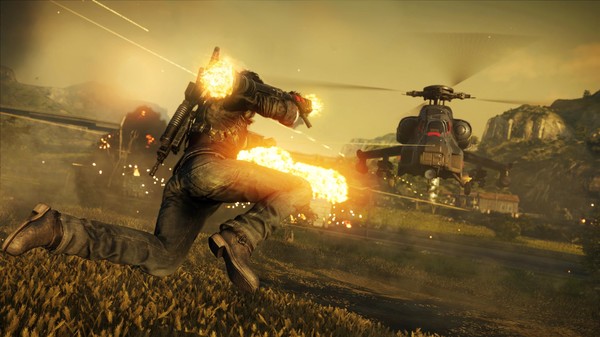 Just Cause 4 was all the hype and rage when they announced it at E3. I remember walking by the booth and people were glued to the big monitor watching the interview. They were talking about all the great things that are coming to this game. Some of the features that were announced were the extreme weather events that happen in the game and the enhanced fully customizable grappling hook. When remembering how much fun I had as I played through Just Cause 3, I can honestly say I was on that hype train as well.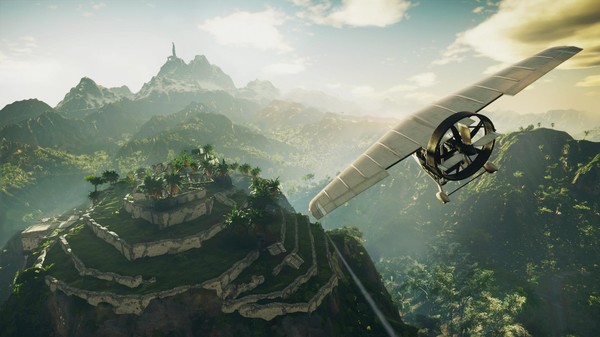 While I understand this review is about Just Cause 4, I think comparing it to Just Cause 3 can shed some light on some feelings I had while playing Just Cause 4. Anyways, coming into the Just Cause series, I saw some people playing it, and it looked like a lot of fun so I thought I'd give it a go. Watching what you could do in this game and how much chaos and destruction you can do plus being an open world, I WAS HOOKED. I bought Just Cause 3 and ended up uploading a bunch of videos. There was so much you could do within this game it was crazy. You can do your own stunts, blow things up-it is OPEN WORLD! The world is your oyster; do what you want with it. What's good about the Just Cause series again is you can do whatever you wanted, whenever. If you wanted to play the story mode, you can. If you wanted to do side missions, you can. If you wanted to explore and cause havoc and mayhem, yep, you can do that, too. Not saying Just Cause 3 was perfect by any means, there were some issues as well, as far as glitches and bugs but it was still a good game, nonetheless. Alas, we are not here to talk about Just Cause 3; we're here to talk about Just Cause 4.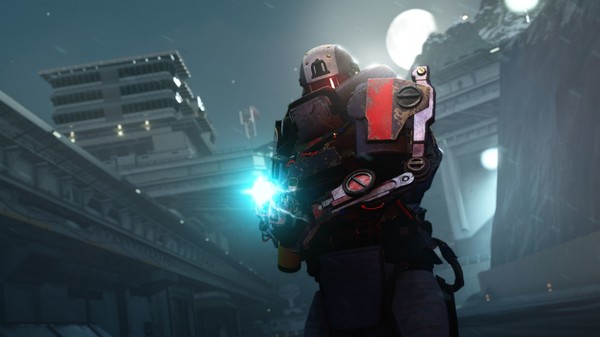 Now that we laid the baseline on what we are comparing it against, we can see if they fixed some of the issues and what they added to Just Cause 4. I can honestly say after playing Just Cause 3, there was so much replay value it was silly; you can go in and do stupid stunts. When they announced Just Cause 4 and all the things they're adding, you can say I WANTED THIS GAME BADLY. When I was offered a chance to play this game and review it, I was stoked! In Just Cause 4, first thing you noticed was Rico Rodriguez was not Rico; they ended up changing voice actors for this role, which was disappointing. Even though the voice actor Orion Acaba didn't do a terrible job and I did not mind overall, it just felt that something was missing. The opening cinematic was impressive as well; any game cinematic that can get you ready to play a game and hyped is okay by me. The graphics and the detail in the town of Solis South America, where the story takes place, were absolutely breathtaking. The amazing colors, the density of the plant life, and the surrounding environment, although not perfect, are still really good!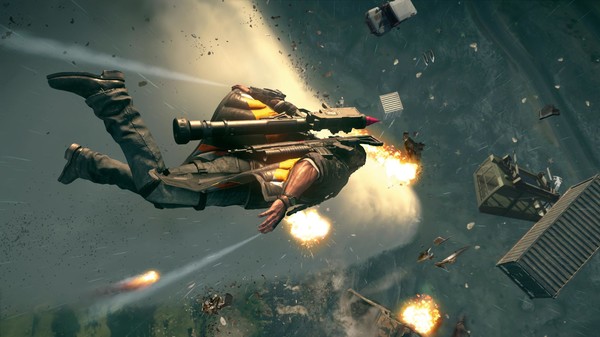 Let's talk about what they were adding to the game that would make it stand out from the rest of the Just Cause Franchise. They included the customizable grappling hook. Rico Rodriguez-when you hear that name, you know him for his wingsuit and the grappling hook. You can honestly say the things you can do with this thing in general, without the customization, are highly unrealistic, but it is a video game so who cares-IT'S FUN! That's all that matters, right; the ability to use your grappling hook to tether bad guys to one another, tether cars to a human, tethering anything and causing mayhem is fantastic.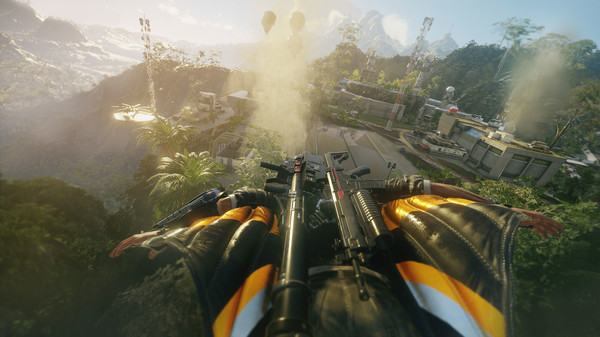 I remember doing stupid things with this grappling hook that were just fun. What they added in Just Cause 4 is the ability to customize it to your choosing and to upgrade it. One of the upgrades early on is the ability to tether and inflate pretty much anything. I spent hours just playing with the grappling features alone having a lot of fun. Let's get into the wingsuit now; since it is an open world, they pretty much made it no limitation when it comes to doing even more intense stunts! So you can Skydive, Base jump, do whatever you want with no restrictions! This was a lot of fun!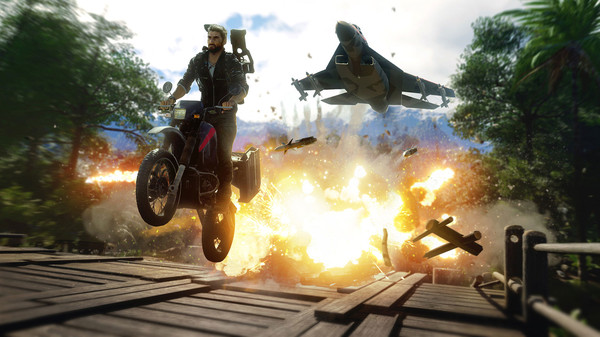 They also added extreme weather physics, such as tornadoes, sandstorms, and lightning storms. It looked excellent as well and what they manage to do with the extreme weather physics was awesome! The tornado was a good idea, but I felt it wasn't perfect. The tornado does what a tornado does, for the most part; it is random. It does destroy things in its path, but when it goes through a town, everything that can be destroyed will be. But the buildings, on the other hand, can withstand a tornado ripping through it. I can understand why they did it like that but, at least, make it make sense.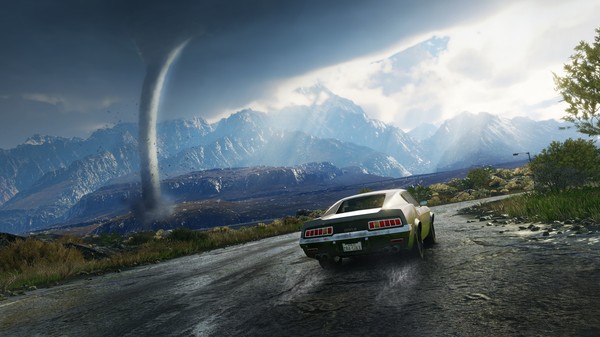 The one thing I hoped they fixed in the game was the bugs and glitches. When playing, it's hard not to notice some bugs and glitches in the game. It seems to happen a bit more than in Just Cause 3. Especially trying to progress through the storyline missions, it can be annoying. Like buses falling off bridges, causing you to fail a mission. Bodies that are dead doing weird things like spasming. These are some of the things I noticed, that I really hoped they would have worked on. I feel if they would have polished this game more and worked on some issues from past games in the series first and then add cool new things, that's one thing. I understand not everything is always perfect, but when it happens more and more, it gets kind of annoying, especially bugs and glitches that cause you to fail a mission. When you're in open world destroying things (and it happens), that's okay; it just adds to the hilarious things you can do.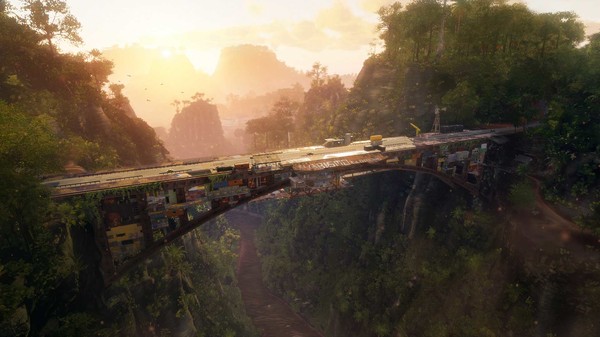 Overall, the game was entertaining; what they added to the game made it more enjoyable! The fact that your grappling hook is customizable, you can free fall with no limits, and what you can do with some of the weather physics alone is a game in itself. The graphics looked really good with the textures and everything, although I feel the explosions in Just Cause 3 were better. Unfortunately, it seems that the glitches and bugs were not a top priority, the game was not polished up 100%, and it feels a bit rushed. With all the hype they put into it at E3, it seems they just wanted to meet the demand of promising such an amazing game, which has caused them to overlook some things. I still feel it's an amazing game and I had loads of fun playing it! I can't wait to explore more and see if I can find some more easter eggs!
Pros:
Open World
Hours of Play Value
Customization/Weather Events
Average Price
Cons:
Glitches/Bugs
Some Environmental issues with textures
Missions Feel Repetitive
Wolfpack (Wagz) Gives Just Cause 4 a Drastik Measure of 8.5 out of 10 (85)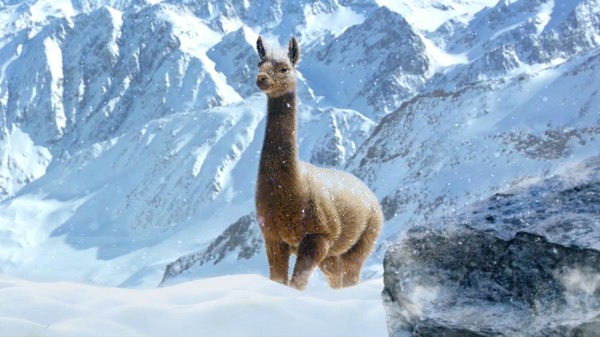 At the time of this review, the price of  Just Cause 4 Standard Edition is $59.99 (USD), which is standard for an AAA game. Since it's still a recently new game, I don't see the price coming down at all for a bit. So if you want to buy this game, at this price point, that's fine. It has hours and hours of play value; you will not be disappointed.