Genre: Action
Developer: OVERKILL – a Starbreeze Studio.
Publisher: Starbreeze Publishing AB
Release Date: Nov 6, 2018
Edited by KnightAvenger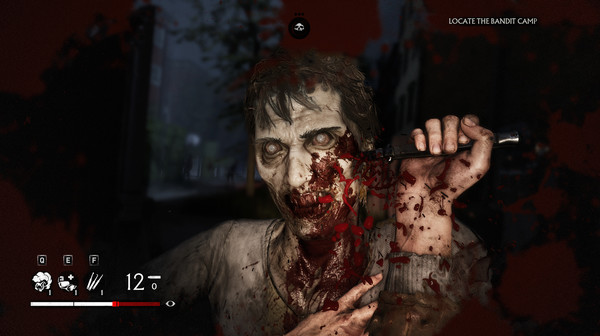 OVERKILL's The Walking Dead is one of the most anticipated games of 2018! If you're into the zombies, blood, gore, and trying to survive, then this game is definitely worth checking out. As a whole, the visuals and graphics are very appealing. When it comes to the game play, it is very user-friendly and forgiving. The game accommodates if you're a keyboard and mouse user or if you are a controller user. Whatever your play style, this game is very fun and easy to get used to.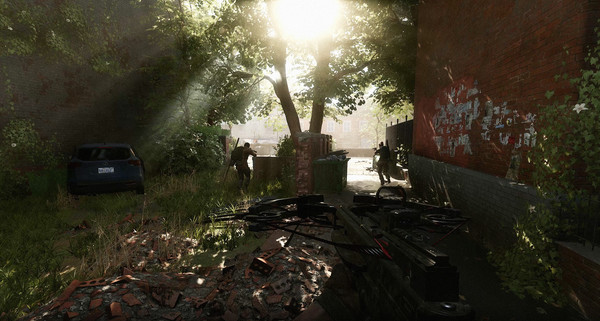 OVERKILL's The Walking Dead is a four-player cooperative game where you're trying to survive a zombie apocalypse. The main objective is to build a camp. You go on missions and get supplies to help build your camp, upgrade your characters and even up your weapons. This game is very exciting, especially if you have four friends that you want to play with. If you decide to play this game solo, good luck in trying to get through some of the missions, as you have to be very stealthy and very smart about each and every move you make. This game can become very repetitive with how many times you have to complete the same missions. It seems like you have to take three steps backwards to take two steps forward. You frequently need to go back and redo certain levels to get supplies to upgrade your camp to continue with the story line.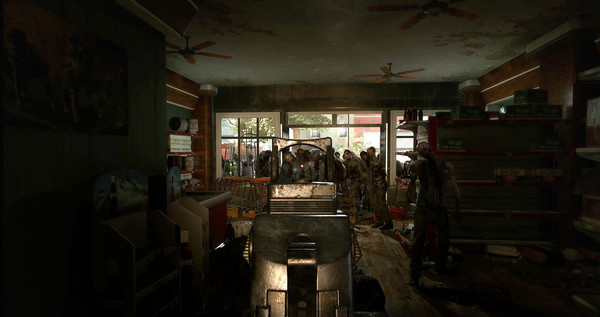 Let's talk about graphics and play style. The cinematic trailer, as well as the cinematic story, is very rich and visually appealing. However, when it comes to the graphics in game, it seems a little outdated, like you're playing an old-school video game. There are some flaws with the game, like it's missing something. It feels incomplete, like there's an emptiness that needs to be filled but if they fulfill that, then this game will be a decent game. It seems like when you're getting overrun by zombies, for example, there's an easy way to avoid them. You can hop on something and just swing away with a baseball bat while staying out of relative danger. It is one of the ways to exploit a mechanic in the game. Let's not be too negative, though. The graphics in game are decent enough to make it very exciting. Each of the levels has a path you take that is filled with debris and a lot of things that you would see in a real zombie apocalypse, such as abandoned cars, abandoned buildings, and debris on the streets. I feel they did an amazing job putting everything together to make it feel like you are in an abandoned town and you are trying to survive the apocalypse!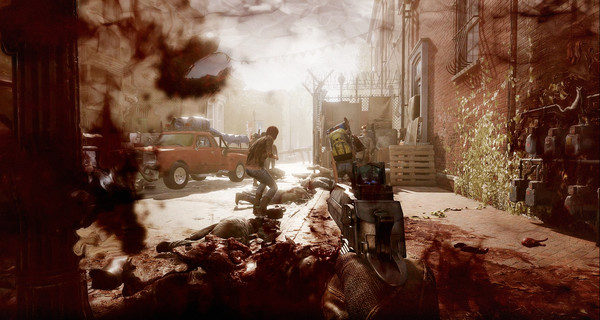 Overall, the game is a lot of fun! I do say this game is worth the buy. At the price point of $59.99 (USD) on Steam, I would say wait for the price to come down a little bit. The cinematic graphics are amazing. The game play is user-friendly and a lot of fun. The negative thing about this game is that it is very repetitive. Also, when you load into a multiplayer game, you lag a great deal, which can cause you to die as soon as you spawn in. Some of the mechanics seem broken. If they can fix some of these issues instead of claiming this game is finished, then it would be worth the high price of $59.99! In conclusion, OVERKILL's The Walking Dead is an amazing game! It's exciting, it's fresh, it's a brand new game, definitely worth a look but not at the price point it's at. So, with that, I'm going to rate this game a 7.0 out of 10 (70)!
Pros:
Good Graphics
Good Storyline
A lot of fun!
Very Exciting!
Cons:
Overpriced
Seems Unfinished
Very Repetitive
Wolfpack (Wagz) gives OVERKILL's The Walking Dead a Drastik Measure of 7.0 out of 10 (70)