Just a regular person that likes vampires and MMORPGs a lot. Writing and reading are a passion too.
Latest posts by TheUndeadLords (see all)
Genre: Adventure, Indie
Developer: Caracal Games
Publisher: IndieGala
Release Date: Dec 19, 2016
Edited by KnightAvenger
Downward is a heavily-based parkour/platformer game in which you try to figure out where you are, why you're there and what happened for you to be there. A female voice guides you around mysteriously as you fend off golems to gather dry artifacts that may or may not help you. You attempt to discover the mysterious plot of the game as you crack a few puns with an old man, and you do all of this while jumping from obstacles without breaking a sweat. The soothing music that matches this world's apparent serenity accompanies you along the way.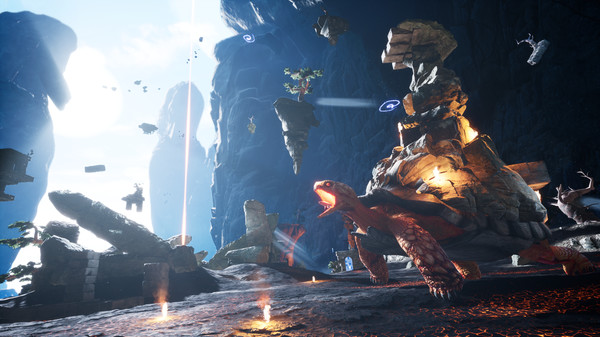 When I started playing this game, I couldn't have guessed how much I would be drawn into it by all the mysteries and slowly developing plot points; I ended up playing for three hours without even realizing it! The scenery and look of the game are simply breath-taking; I couldn't stop admiring all the details in the architecture. The voice-acting is actually not that bad; I, for one, prepared myself for very bad acting but was pleasantly surprised with decent voice-acting. The music of the game, although soothing, surprised me by kicking in randomly with hostile encounters; I have to admit that stressed me out a little, but, with time, it fit quite nicely altogether.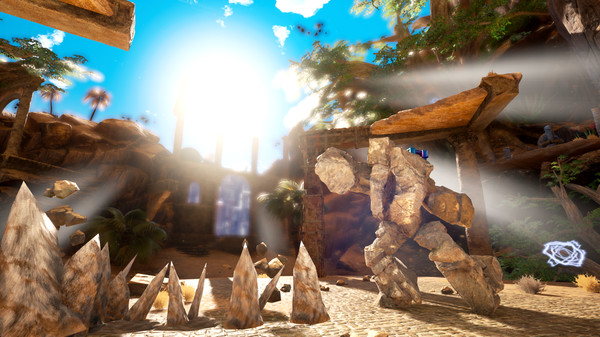 All right, I've talked about the good side of the game, so now let's get to the bad side, shall we? First off, I got lost as to what to do quite easily, as the female voice that is supposed to help you only seems to let you figure out what to do. That almost made me close the game right away, but I managed to push through. Second, I mentioned golems, earlier. They are so annoying to deal with right at the start of the game because they hit too hard and they freaked me out. Last, but not least, I don't know if it's just me, but the directions on how to get from one point to another to make the game progress are a bit too tedious for me. I mean, the marker is fine, but when it appears at random places when you enter those odd passages, it makes it very confusing to follow; I did have to stop a good twenty minutes to try and figure out where I was at and where I needed to go. Still, I haven't quite figured it out.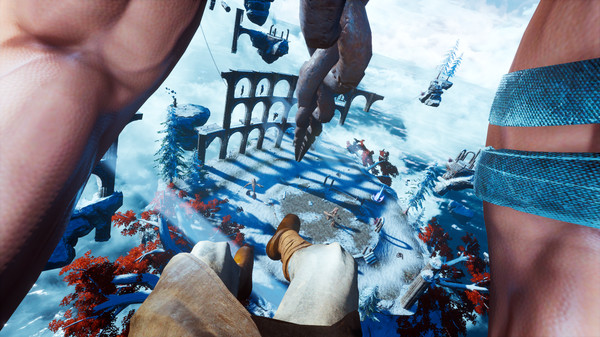 Oddly enough and on another note, I was able to go and run through walls without meaning to because of the slide "ability" mostly. I would run and attempt to perform a combination of jumping and sliding, which isn't that easy, but I would end up getting stuck. Although silly and funny at first, it would become annoying when I had to exit out of the game and reload the last saved file. Talk about a bother!
Overall, the game is really pleasing to the eye and the story is easy to dive into with the charming voice-acting even though you must really get your mind into it to figure out how to get from one point to another. It's a good game, but it could be better if it were made a little more obvious towards where to go. With the reasonable price of $10.99 on Steam, you should totally go right ahead and buy it! I know I'll keep playing it occasionally.
Pros:
Pretty graphics
Attractive story
Nice voice acting
Fitting music
Cons:
Not enough direction from the female character as to what to do
The fights are a bit too tedious
Badly planned indicators (to further the story) can cause you to get stuck if you get lost as to what to do
TheUndeadLords gives Downward a Drastik Measure 7 out of 10! (70)