Just a regular person that likes vampires and MMORPGs a lot. Writing and reading are a passion too.
Latest posts by TheUndeadLords (see all)
Genre: Indie, RPG, Early Access
Developer: Artees, Trizton, Will Goss
Publisher: Artees
Release Date: May 12, 2017
Edited by KnightAvenger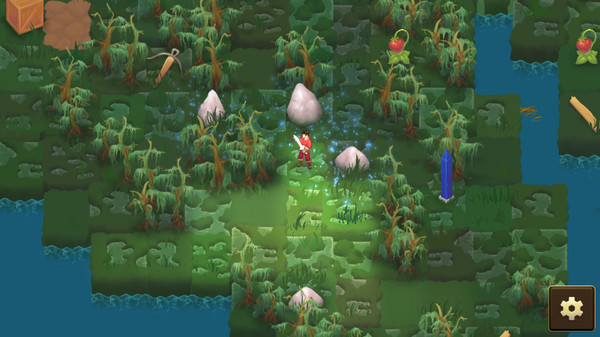 In Forged Adventure, you are thrown on-what appears to be-an island. Saved by a fisherman from a shipwreck, you are left with no memory of who you were. With a little help from that old man, you figure out where to go to try and get the ship fixed or somewhat ready to navigate. He sends you to Fallbale that seems to have been attacked by a certain "Shriss Army," which you will encounter as the game progresses. Such mysteries leave you wondering: How did you end up on this island?
Before starting the game, it looked really promising. The paper cut out animation really made the experience of the game unique for me, especially when you notice that the enemies only move when you do. Well, most of the time when they are chasing you, anyway. Also, the way the dialogue occurs and lets you skip the big parts when you've already read it once is nice as well as useful! The save points are obelisk circles that chime when you use them, which is a very nice touch. The music is calm and relaxing as you wander around, kicking up right as the enemies rush towards you and then taking a dramatic drop as you die. Lastly, the graphics and soft coloration of the game are really pleasing to the eye and I, very much, like the paper-like models that are scurrying around you as you make your way through the vegetation and movable rocks.
Now, for the downsides of it all. I'd say the first thing that hit me is that you have no real way to turn down the sound in-game. Either, you can only turn it off or on and have to rely on the volume mixer of your computer so that your ears aren't blasted by the music and sound effects. Another point I felt a bit deceived about is that there is no way to adjust the difficulty. This leaves you to pass through enemies like they're not even there or get crushed by others if you're not careful enough as to where you're going. The game could use a few more hints as to where you're supposed to go or what you're supposed to do. I wandered off too many times and had to deal with a terrifying number of creatures that wanted to eat me…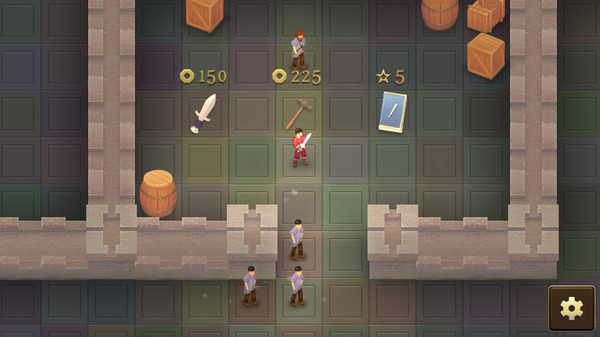 With all of that being said, I think that $4.99 (USD) on Steam is a more than fair price for a game in which you can wander around helplessly and hack monsters down to your heart's content. As of right now, I would say it is enjoyable enough to play but not my kind of game personally, as I ended up bored and annoyed in the end.
Pros:
Cute animations and AI movements
Well-thought dialogue
Options and skipping possibility
Music pleasing to the ears
Graphics appealing to the eyes
Cons:
No way to play with the sounds in-game
No difficulty options
Not enough hints as to where to go
TheUndeadLords gives Forged Adventure a 7.5 out of 10! (75)