Genre: Action Hack&Slash
Developer: Marvelous
Publisher: Marvelous, XSEED Games
Release Date: Jan 31, 2017
Review Author: Lolinia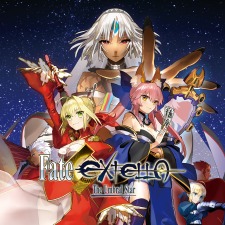 Fate/Extella (Extella) is one of the newest titles in the Fate/ franchise. Based in time after the end of the Holy Grail War, Extella jumps right into the story. I've never seen the Fate/ anime series, but the story in this game really makes me want to start them. The gameplay is a tad 'repeat ad nauseum' and can drag on quite a while if you're not used to this type of game style. Developed by Marvelous and brought to North America by XSeed Games, Extella had me plenty hyped and, to be honest, it delivered; however, as I played, it felt a bit underwhelming. However, I'm attributing that to the fact that I don't know the backstory well enough.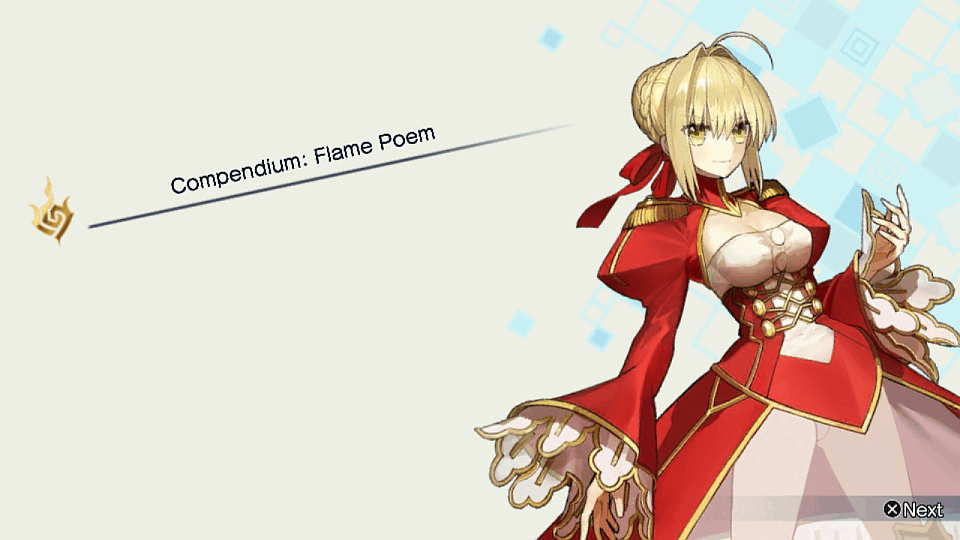 The story of Extella is really thought-out and well-written. It's engaging and you almost don't need to know any of the previous story to just really jump headfirst into it. On the other hand, recurring character relationships and some history of the world are a different matter. You can play three stories (completing the first opens the next, etc.) and they are all pretty solid and fun. However, it is extremely wordy. Playing through the campaign felt more like reading a visual novel with mini-games attached. The freeplay option was where I had the most fun, where I could kill countless enemies and never have to go through a long story segment to get right back into the action.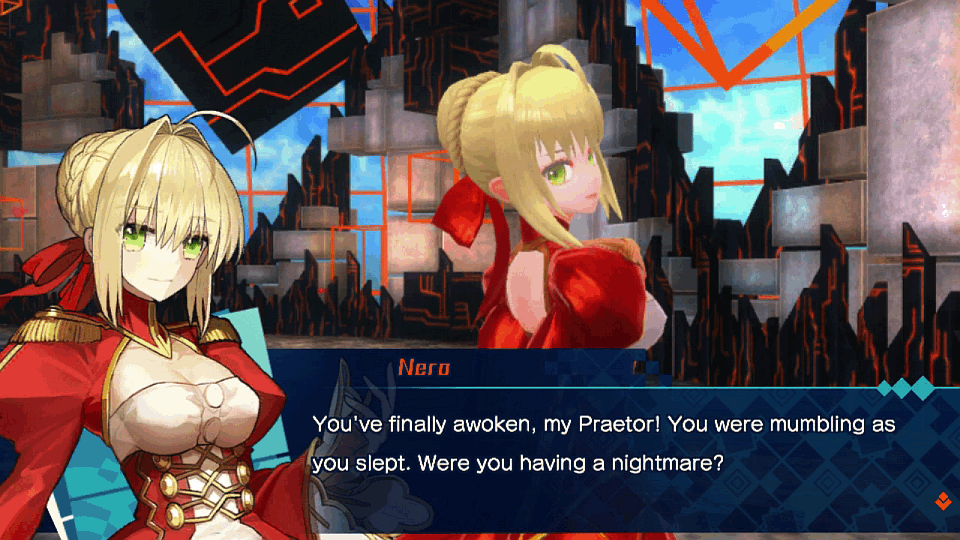 Speaking of gameplay, it's extremely fun. As I said above, swaths of enemy hordes coming at you is a ton of fun. During campaign or freeplay, you have the option of doing side missions and unlocking more stuff. The more you unlock, the stronger you can get. On the flip side, the game can get extremely repetitive, especially with the campaign. Long stretch of story here, add enemy hordes, long stretch of story here, add enemy hordes, etc, etc. There are choices to be made during the story (which further make it feel like a visual novel), but they also don't feel like they have a lasting effect on the outcome of the story. It's rather underwhelming.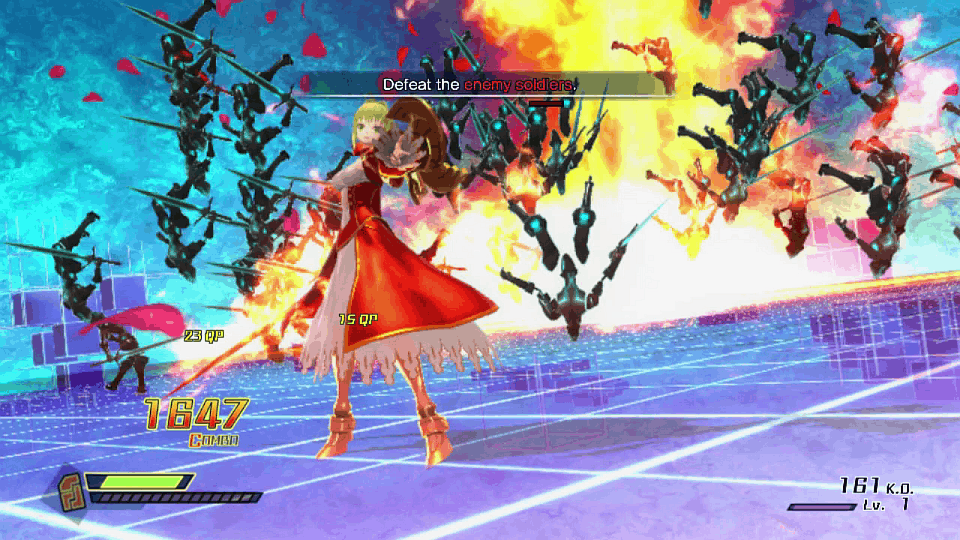 What did impress me a bunch, though, was definitely the music. The battle music and overall BGM of the game is rather relaxing and easy-to-listen. When in battle, though the gameplay was repetitive, the music didn't grate on my ears and make me want to give up on playing. I could easily see myself playing for hours just for the music. At the same time, it wasn't the most spectacular thing ever, but it got the job done and I'd personally love to have it on CD.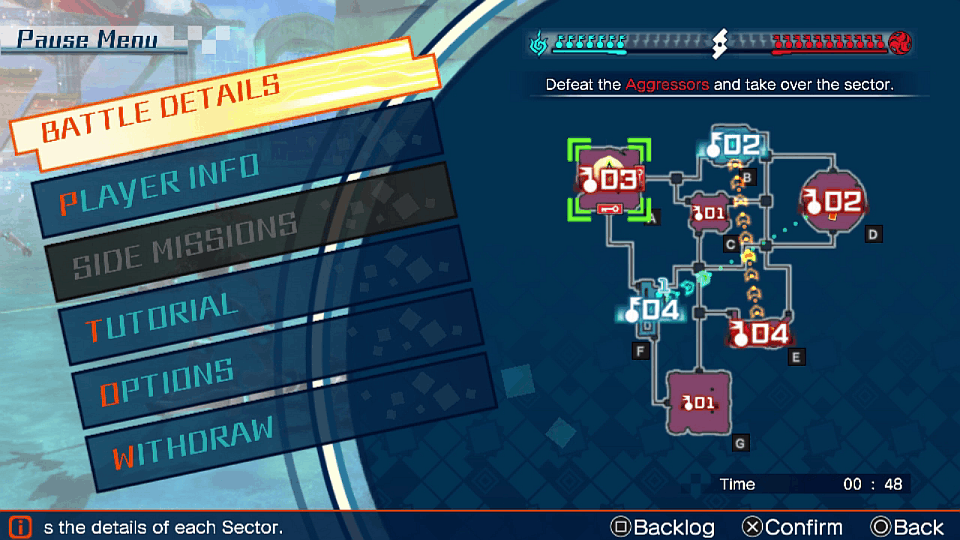 Overall, I don't hate the game at all. It's fun and it fills time. The story is well-rounded and makes me want more from the universe. I definitely enjoyed streaming the game and will definitely keep playing it. For the price of $39.99 on the PlayStation store, it certainly provides hours and hours of mindless killing entertainment as well as a pretty darn good story.
Pros:
– OST
– Story
– Can choose character gender
– Lots and lots of hack and slash action
– Loads and loads of erotic undertones
– PSTV Compatibility
Cons:
– Repetition Overdrive
– Let us lock onto more than just bosses if we want to -___-
Lolinia gives Fate/Extella: The Umbral Star a Drastik Measure 7.1 out of 10.0 (71).
PS. If you want a look at that stream I did, view below or click here.
Co-Owner
at
The Drastik Measure
Lolinia has been actively watching anime since 2006 and recently became more of a gamer in 2014. He adores Visual Novels and anime-related games and loves to talk about them. He's finishing up a degree in Mass Communications.